Details

Published on May 26, 2017 @ 12:00 pm
Written by Joey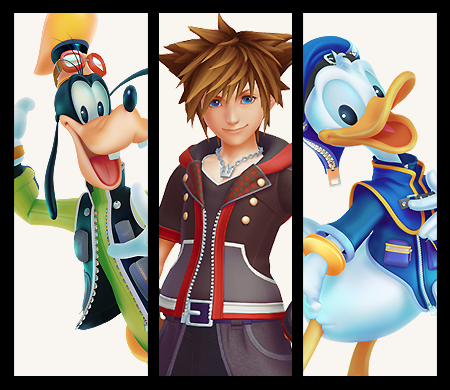 It has been 15 years since Kingdom Hearts originally released on the Playstation 2. In the first three months of 2017, Kingdom Hearts HD 2.8 Final Chapter Prologue and Kingdom Hearts HD 1.5 + 2.5 ReMIX both released on the Playstation 4, and mobile game Kingdom Hearts Unchained χ was revamped into Kingdom Hearts Union χ.
There's only one piece of the puzzle left for the Kingdom Hearts anniversary. There has been a suspicious absense of Kingdom Hearts 3 news, with only less than a handful of screenshots released to tide fans over. E3 2017 is just a few short weeks away and the Kingdom Hearts Insider site staff have weighed in on what they would like to see at E3.
I love seeing how the Osaka team is getting a better grasp at developing KH3 with the Unreal Engine 4, as their expertise comes primarily from developing for handheld consoles. The character models haven't looked their best so far, but they've definitely been improving over time and I certainly hope they look well at this year's E3.

Dream Drop Distance presented us with a bit of a messy story in my opinion, and it feels like everyone's just automatically going to magically return in KH3 without it feeling satisfying. A nice, Nomura directed E3 trailer that shows us they're taking detailed care of KH3's story will definitely help alleviate my worries! I just hope it doesn't spoil 98% of the story like most trailers unfortunately do.

As for other titles I'm certainly looking forward to the FF7 Remake. Who knows if they'll present to us a "dream team" developed FFXVI as well, directed by Hiroyuki Ito and maybe even some other desirable names too?

- Gexus
It's been a good long while since we've seen any content from Kingdom Hearts 3. With talk that development has progressed more on content that hasn't been revealed, what they can show is what they can't and vice versa, I'd be more than happy to just see the obvious.

Confirm a Frozen world! Fly around San Fransokyo, reveal the new outfits and let us reunite with the Radiant Garden gang.

- Sign
I'm excited for E3 this year, but in a different way to previous years. Instead of just expecting some sort of Kingdom Hearts presence, perhaps due to my own growth or otherwise, I have this incredible anticipation, while also harbouring a sort of blank mind. I would like to see Kingdom Hearts, but at the same time it's not such a huge deal if I don't. In my eyes, E3 is a time to gather with my friends and collectively laugh and joke about the crazy presentations put out by all the big name companies, as they continuously try to one-up each other.

I try to not create any sort of expectation, however simply experience the event in its purest and simplest form. A bit like when I was younger. Which is interesting, the growth I mentioned before may perhaps be a return to purer thought. Sometimes, it's better to face reality as is, and to feel the moments as they come, free from the complexity of our own minds.

That being said though, I do believe Nomura has had something brewing for quite a while now...

- Saken
- Chaser
I am not sure what to expect, and am just looking forward to surprises rather than anything in particular, but I bet when that music starts playing I will be filled with emotions all over again!

- Goldpanner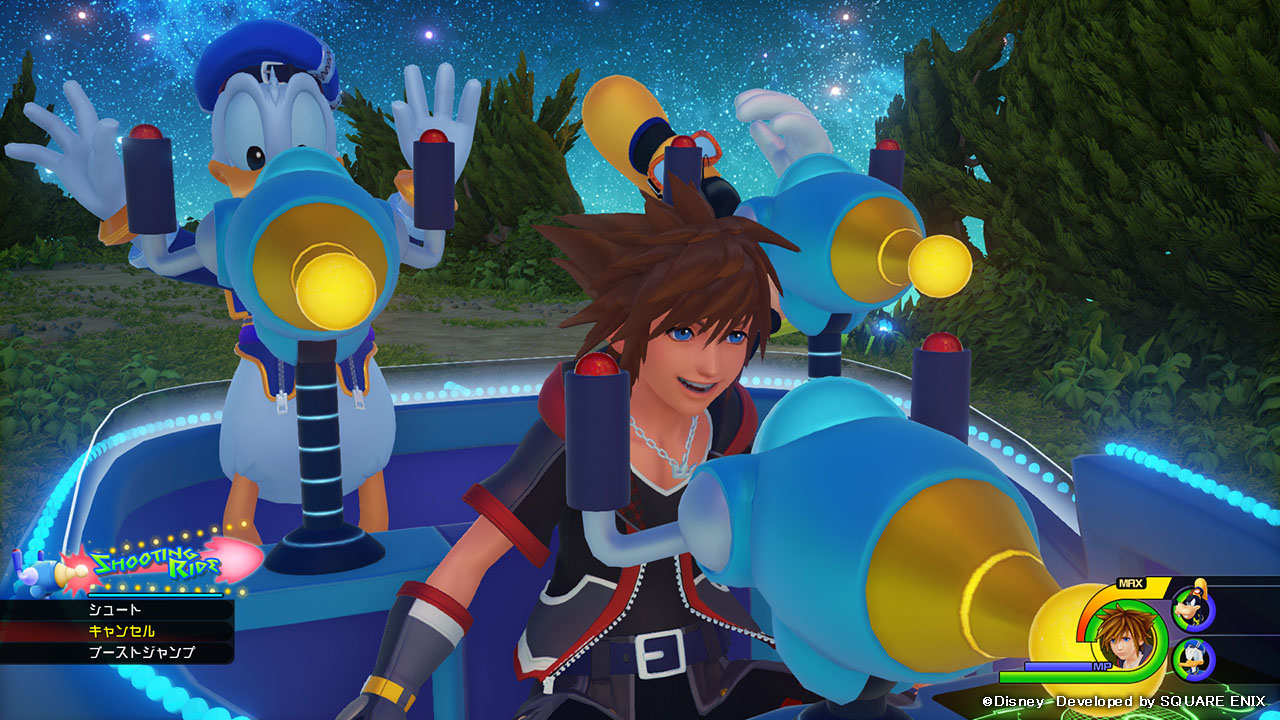 Ever since the reveal of the suitcases in 0.2 and the promotional Key Art for KHUX, I've wanted to see Riku, Kairi, and Mickey's new outfits. Maybe Lea will have one too?

Gameplay footage from guest party members or even Summons would be great; particularly Rapunzel's hair animated in battle or Sora flying on Baymax. It's been quite a while since we've seen a new Final Fantasy cameo.

I think I'd like to see another form aside from Power Form and Guard Form. Magic Form? Tsum Tsum Form?

Other than Kingdom Hearts III, I've been anticipating more news for Dragon Quest XI and Final Fantasy VII Remake! Due to FF7R's episodic nature, I have a feeling we may hear something soon.

- Zephyr
I've been so busy with life that I haven't had time to really think about E3—or Kingdom Hearts for that matter—until now. I want nothing more for Kingdom Hearts 3 to finally have a new trailer.

It is the 15th anniversary of Kingdom Hearts so it feels so weird that this year has been so silent besides the concerts and Union X [Cross]. This would be the perfect time to have an explosion of news to hype the fans up and truly start the celebrations of the anniversary year.

Give us story, give us Riku and Kairi, give us Rapunzel whipping Heartless with her hair. Throw Lann and Reynn from World of Final Fantasy in or Laguna Loire from Final Fantasy VIII as Final Fantasy guests. Anything will get us excited, just as long as it is new and substantial.

As for what else I'd want to see, I would love to see some news about Project Octopath Traveler or Final Fantasy VII Remake (can I hope for The World Ends With You 2?)

And I'm already excited to see what Nintendo, Sony, Ubisoft, and other companies will show us this year. All I know is that I'll likely continue to be poor for years to come thanks to this year's E3 showing.

- Master Spockanort

What do you hope to see from Kingdom Hearts 3 at E3? Don't forget to register to our forums to tell us your thoughts, and follow Kingdom Hearts Insider on Facebook, Twitter, and Tumblr for the latest updates on Kingdom Hearts Union χ [Cross], Kingdom Hearts 3 and all things Kingdom Hearts!
©2016 KHInsider. KINGDOM HEARTS official artwork, trailers, characters, merchandise, and music is copyrighted to Square Enix and Disney.
Original material is licensed under a Creative Commons License permitting non-commercial sharing with attribution.
Please read our privacy policy for more information | Legal Information