Details

Published on February 18, 2017 @ 12:07 pm
Written by Joey
Tetsuya Nomura was a guest at the Magic Monaco Anime Game Conference where a new Kingdom Hearts 3 screenshot was shared, and the image was uploaded to twitter thanks to The Share Players!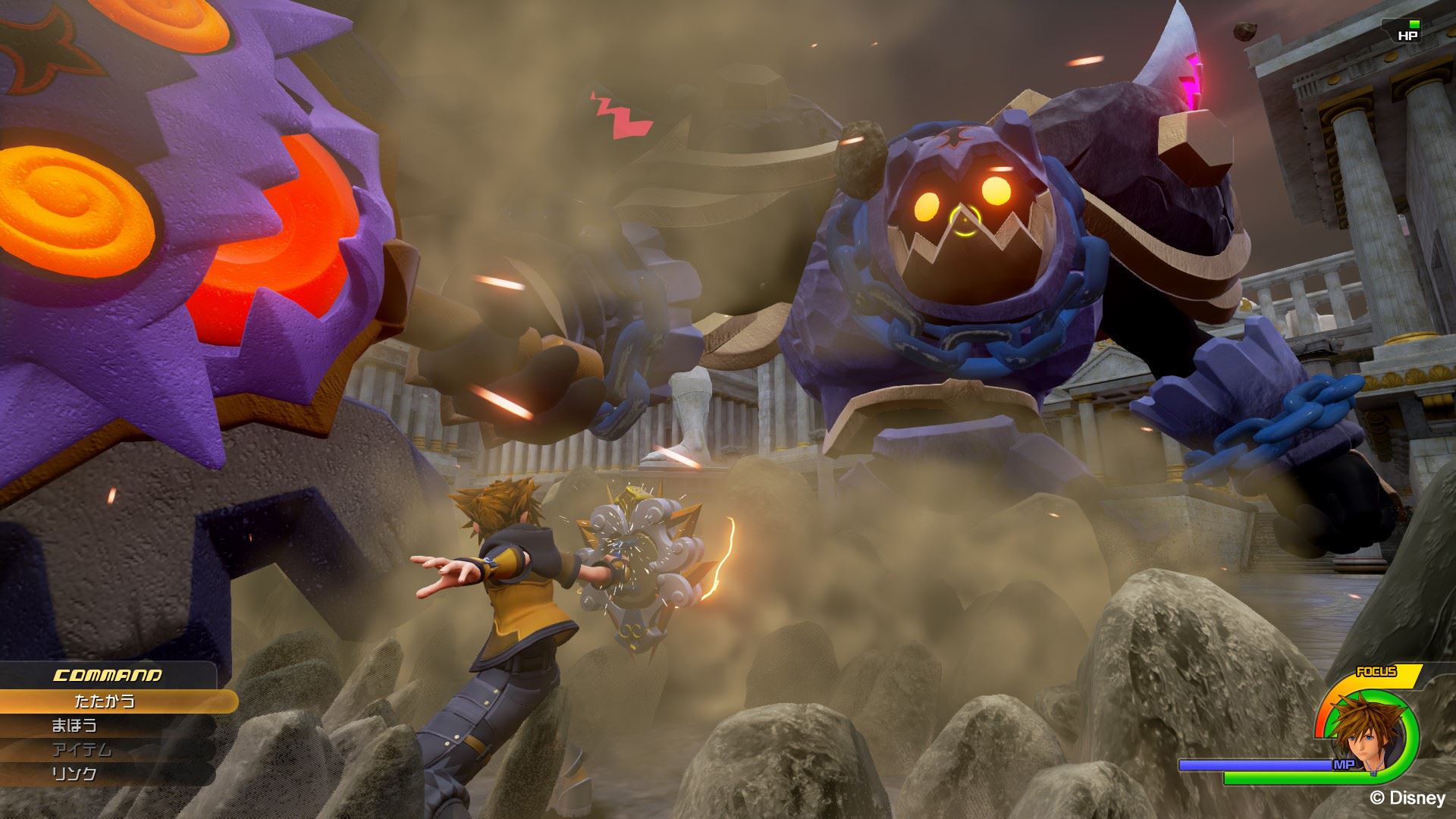 The image shows off what looks to be a boss battle or large scale battle in Olympus Coliseum. Sora is in what looks to be Guard Form which was first revealed in October 2016.
UPDATE: Thanks to Dandelion, we have a translated portion of the Kingdom Hearts 3 part of Tetsuya Nomura's talk at Magic Monaco:
This is the first time we're showing this screenshot of Kingdom Hearts III, it's happening in Thebes and they are fighting a new type of Heartless. The Keyblade can transform into a lot of things. When in Power Form it can be changed into a chariot.
Follow Kingdom Hearts Insider on Facebook, Twitter, and Tumblr for the latest updates on Kingdom Hearts Unchained X, Kingdom Hearts 3, Kingdom Hearts HD 2.8 Final Chapter Prologue and all things Kingdom Hearts!