Details

Published on August 30, 2019 @ 06:23 am
Written by Cecily
It appears more familiar faces will soon be making their way to the Disney Tsum Tsum mobile game! According to early leaks provided by @nogitako46, Ventus, Terra and Chirithy will make their debut in the Japanese version in September.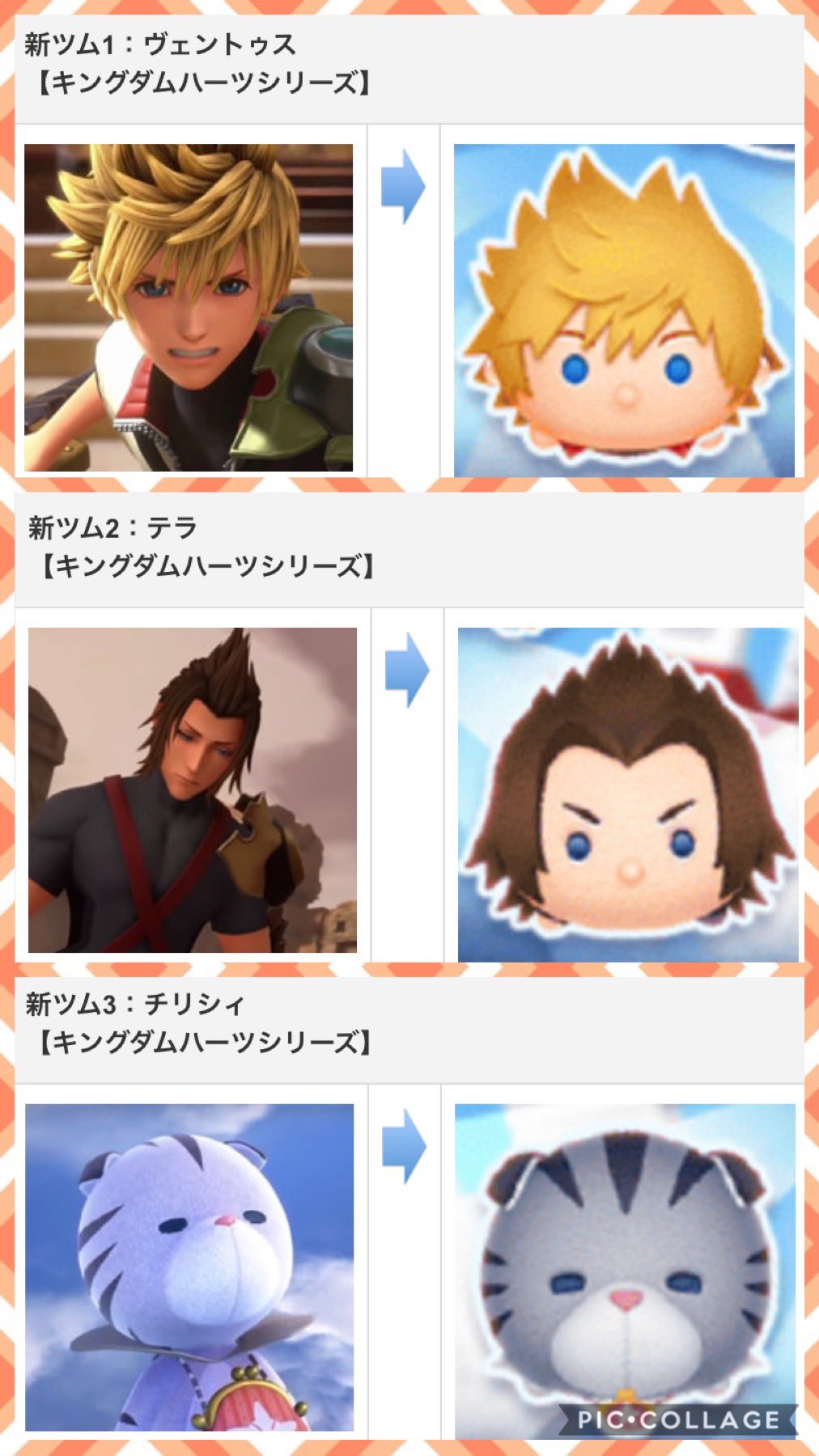 Their introduction coincides with Kingdom Hearts Union X's 4th anniversary celebration, which will be reviving their previous Tsum Tsum collaboration with updated medals and the return of the Heartless Tsum Raid Boss.
Hopefully it won't be long until these Tsums make their way to the west!
Remember to follow Kingdom Hearts Insider on Facebook and Twitter for the latest updates on TWEWY, Kingdom Hearts Union χ [Cross], Kingdom Hearts 3 and all things Kingdom Hearts!