Details

Published on June 26, 2015 @ 01:42 pm
Written by Joey
After initially being pulled from the App Store due to incompatibility with iOS 8.0, the 2012 port of The World Ends With You has finally returned. Existing players can update the game so they can return to playing it (or redownload the game if they deleted it after the initial discontinue) while new players can purchase the game for a premium.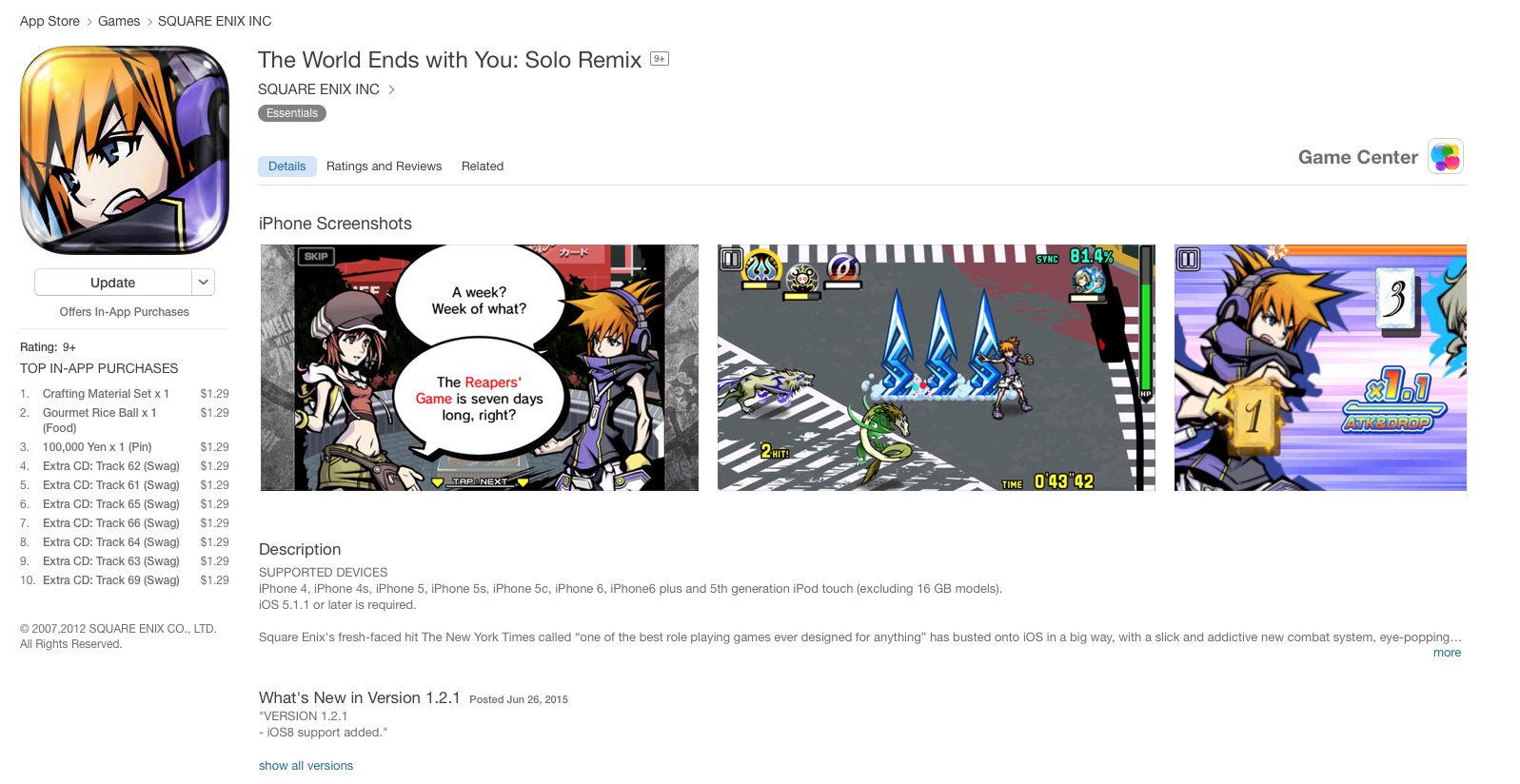 The World Ends With You was originally released in 2007 on the Nintendo DS. Ported to iOS in 2012 and Android in 2014 under the name The World Ends With You Solo Remix, this edition of the game featured gameplay changes to accommodate one screen, as well as adding a new store with shopkeeper Coco, and featuring a secret image with a mysterious character.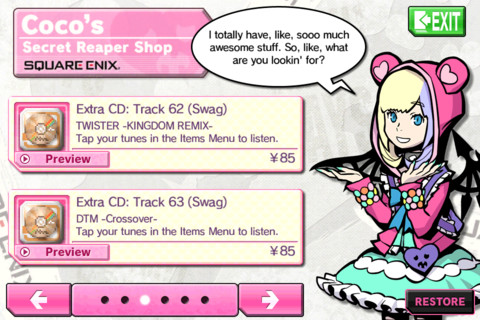 In 2012, several characters from The World Ends With You were featured in Kingdom Hearts 3D [Dream Drop Distance] as residences of Traverse Town.
Source: Pocket Gamer