Details

Published on February 26, 2019 @ 09:58 pm
Written by PJ
According to Polygon, a new Kingdom Hearts boardgame is in development! A Kingdom Hearts version of the popular Tabletop game, Talisman, is coming sometime in 2019!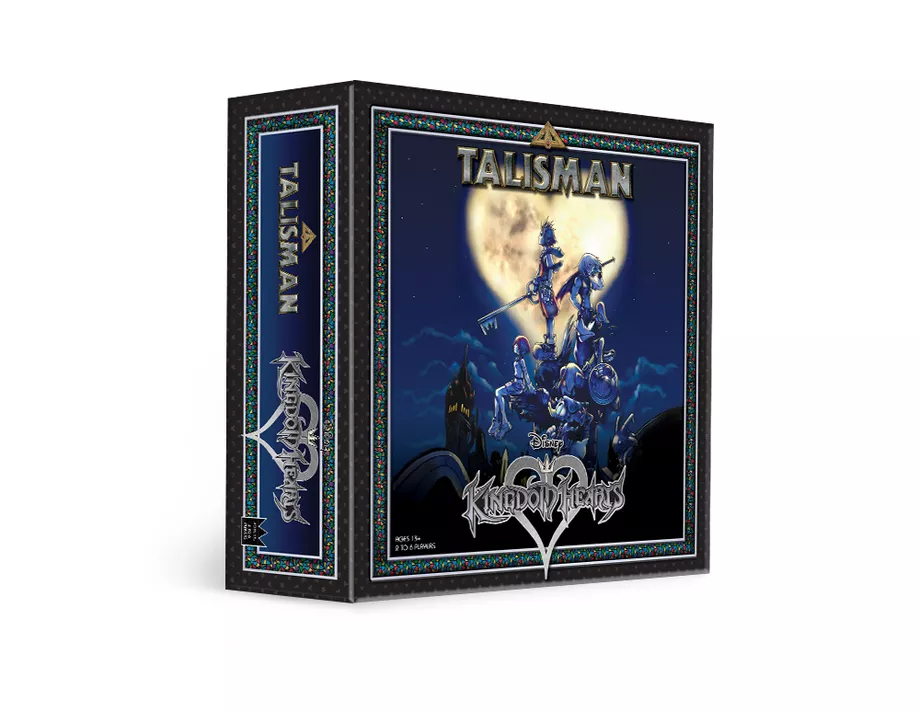 Designed by noted gamemaker, Elisa Teague, the Kingdom Hearts edition of Talisman promises to be an experience that brings the best of both worlds to your tabletop. Polygon reports:
Talisman: Kingdom Hearts Edition is in development at The OP (aka USAopoly), the company that publishes licensed versions of classic games like Monopoly, Clue, and Risk based on pop culture properties like Harry Potter, Game of Thrones, and Marvel. Talisman: Kingdom Hearts Edition is based on Warhammer maker Games Workshop's Talisman: The Magical Quest Game, the classic tabletop game that was first published more than 35 years ago and is now in its revised fourth edition.

The Kingdom Hearts-inspired version of Talisman will be playable for two to six players. As Sora, Kairi, Riku, King Mickey, and Goofy, players will need to "acquire the needed Strength and Magic to seal the Door to Darkness and keep Heartless from consuming the communal worlds," according to an official press release.

Talisman: Kingdom Hearts Edition will feature a game board with three regions (including locations like Neverland and Traverse Town), custom six-sided dice, Munny-themed currency, and the requisite Disney-fueled nostalgia.
No word yet on release date, but we'll keep you posted! Thanks to Audo for letting us know about this!
Follow Kingdom Hearts Insider on Facebook and Twitter for the latest updates on The World Ends With You, Kingdom Hearts Union χ [Cross], Kingdom Hearts III and all things Kingdom Hearts!