Details

Published on November 9, 2017 @ 03:00 am
Written by Joey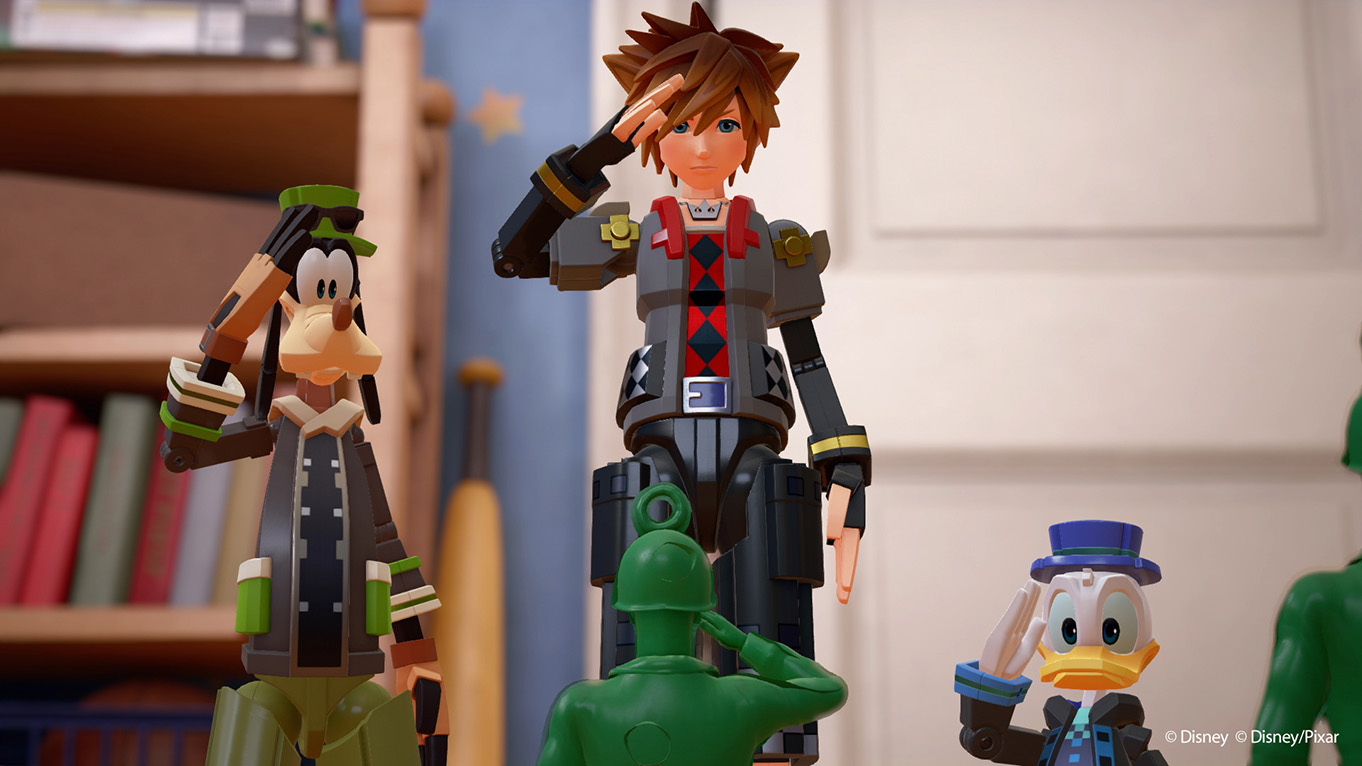 Square Enix's FY3/2017 reports were released today and Takashi Mochizuki, of the Wall Street Journal, translated some of the content that Square Enix discussed in the reports.
Square Enix is keeping it's FY forecast unchanged, as they do not plan to release any big games between October 2017 - March 2018. Sorry to anyone who was hoping for Square Enix to somehow ship Kingdom Hearts 3 out early in 2018!
Square Enix is also planning to launch overseas titles in the next fiscal year. Kingdom Hearts 3 is already planned for a 2018 release and hopefully this means that it, like Final Fantasy XV, will have a global launch so we can all enjoy Sora's latest adventures together without running the risk of seeing spoilers.
They are also planning to showcase "sharp", "powerful", and "well-made" titles at E3 2018. No doubt Kingdom Hearts 3 will be one of these titles, alongside potential showcase games such as Final Fantasy VII Remake, The Avengers Project, and Life is Strange 2.
Another interesting part discussed in the report was Square's newfound commitment to the Nintendo Switch. Square notes that the Switch's core architecture is similar to the Playstation 4 and Xbox One, so despite some adjustments, multiplatform games aren't entirely out of the question.
As for developing games to the Switch? Square "won't rule out any IPs. Those include new ones, currently active ones, currently not-active ones". Could a Switch collection for the Kingdom Hearts ReMIX's be out of the question (after Kingdom Hearts 3 releases, maybe?)?
Believe it or not, 2018 is rapidly approaching. We are less than two months away from starting the new year, and hopefully we won't have to wait long for brand new Kingdom Hearts 3 news, as there will be a Kingdom Hearts Fan Event at D23 Expo Japan in mid-February. Could a final release date be revealed there, with further marketing in place for E3 2018?
Remember to follow Kingdom Hearts Insider on Facebook, Twitter, and Tumblr for the latest updates on Kingdom Hearts Union χ [Cross], Kingdom Hearts 3 and all things Kingdom Hearts!