Details

Published on May 23, 2013 @ 05:28 pm
Written by Geir
An air of change is taking place in Square Enix, it seems. A couple of months after Yoichi Wada, departing president of Square Enix announced his resignation in March, it has come to our attention that Mike Fischer, president and CEO of the North American branch of Square Enix has also recently resigned, in order to become vice president of digital Music and Video for Amazon in Japan.

Fischer's resignation takes place after rumors surrounding the company's North American branch aiming to reduce their emphasis on mobile games. After joining Square Enix back in 2010, Fischer reportedly planned to shift away from development of large and big budgeted titles, instead aiming to make smaller and less costly titles, along with supporting all the independant studios that the company was publishing for. Fischer apparently wanted to do this because of the "incredible pipeline of product" coming from the Japanese and European divisions of the company, so there would be no need for the American division to make more titles akin to Dungeon Siege 3.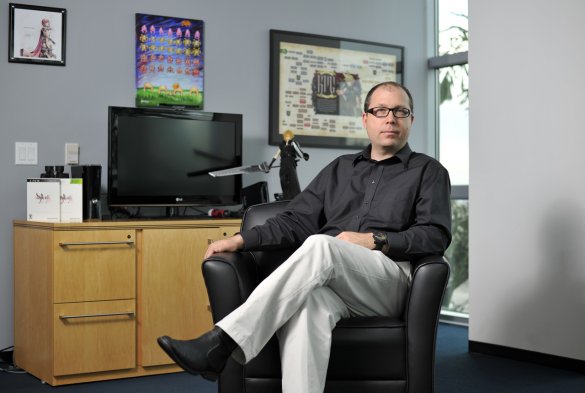 According to Polygon, Fischer declined to discuss the details of his departure, although he did note that he left the company on "good terms".

What this means for the future of franchises such as KINGDOM HEARTS or FINAL FANTASY is as of yet uncertain, but a little speculation never hurt anyone. What sort of change do you see for the future of Square Enix North America? Do you think it will it impact our beloved KINGDOM HEARTS series in a positive or negative way?

Source: Polygon