Details

Published on October 18, 2018 @ 11:04 pm
Written by Joey
Square Enix released screenshots from the Twilight Town world Kingdom Hearts III. There are also some screenshots of Ienzo in Radiant Garden, as he communicates to Sora through the Gummiphone. Renders for Hayner, Pence, and Olette were also released.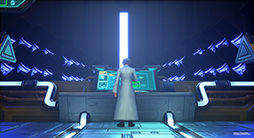 Follow Kingdom Hearts Insider on Facebook, and Twitter for the latest updates on Kingdom Hearts Union χ [Cross], Kingdom Hearts 3 and all things Kingdom Hearts!