Details

Published on September 24, 2010 @ 02:55 pm
Written by .:[Kazuma]:.
Hello again, everyone.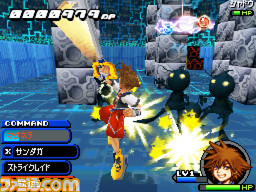 Yet again we have more news on the soon-to-be-released
Kingdom Hearts Re:coded
, Nintendo DS remake of the Japanese DoCoMo phone game
Kingdom Hearts CODED
. If you check out the
Re:coded official site
you'll see that there's a tab with a 'NEW' label next to it. Click on this and you'll come across two new game-play videos exhibitioning the 'Status Matrix' and the 'Floor Trial'.
You may view these on our new YouTube channel, /KHInsiderVids.
As usual, there's a description of what each video contains which HEARTSTATION has translated. Here's a snippet from what they've put into English.
'System Matrix' makes Sora grow stronger through inserting ability-adding 'chips' onto a computer-based board. [...] Also, 'deck commands', which release various techniques with one button, is from BbS, and from CODED, which had many types of gameplay.
In addition, there is another MESSAGE FROM THE KINGDOM on the same game, which HEARTSTATION have also translated. Basically, this update is about a Kingdom Hearts event at IKSPIARI which fans took photos of in order to win a prize. Head over to the MESSAGE to see the fabulous pieces of art, though we'll give you a preview below!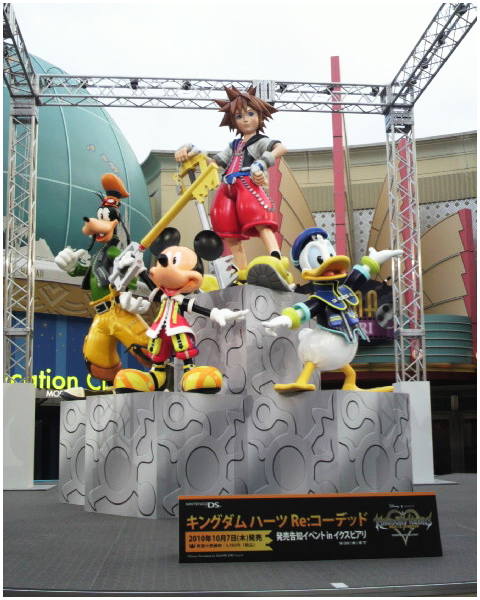 That's all, folks! Make sure to discuss this on our forums!
Source: HEARTSTATION, forum member kostas
©2016 KHInsider. KINGDOM HEARTS official artwork, trailers, characters, merchandise, and music is copyrighted to Square Enix and Disney.
Original material is licensed under a Creative Commons License permitting non-commercial sharing with attribution.
Please read our privacy policy for more information | Legal Information