Details

Published on February 13, 2017 @ 10:41 pm
Written by Cecily
Playstation Japan shared several screenshots of the upcoming PS4 remaster, KINGDOM HEARTS HD 1.5+2.5 ReMix. Among them is a screenshot showing off the main menu screen, featuring all 6 titles available in the collection, listed in order as they appear in the original PS3 versions.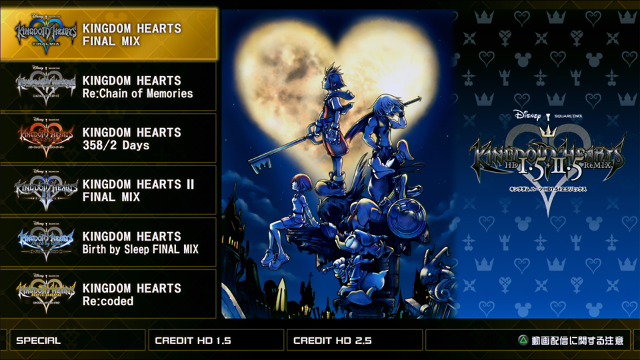 Follow Kingdom Hearts Insider on Facebook, Twitter, and Tumblr for the latest updates on Kingdom Hearts Unchained X, Kingdom Hearts 3, Kingdom Hearts HD 2.8 Final Chapter Prologue and all things Kingdom Hearts!