Details

Published on July 16, 2017 @ 05:31 am
Written by Joey
Toy Story's inclusion in Kingdom Hearts 3 is revolutionary. For the first time in the series Sora, Donald, and Goofy will be meeting face to face with Woody and Buzz Lightyear.
Speaking with Gameinformer, Tetsuya Nomura revealed some information about the upcoming world and it's inclusion in the series.
Toy Story is Iconic In The CG World
Nomura revealed that he's wanted to bring in Toy Story ever since Kingdom Hearts II, as he felt the film is iconic and made such a strong mark on the CG world. He longed for the image of Buzz and Woody meeting face to face, and bringing Sora in as a toy is something he's excited for and hopes fans feel the same way too.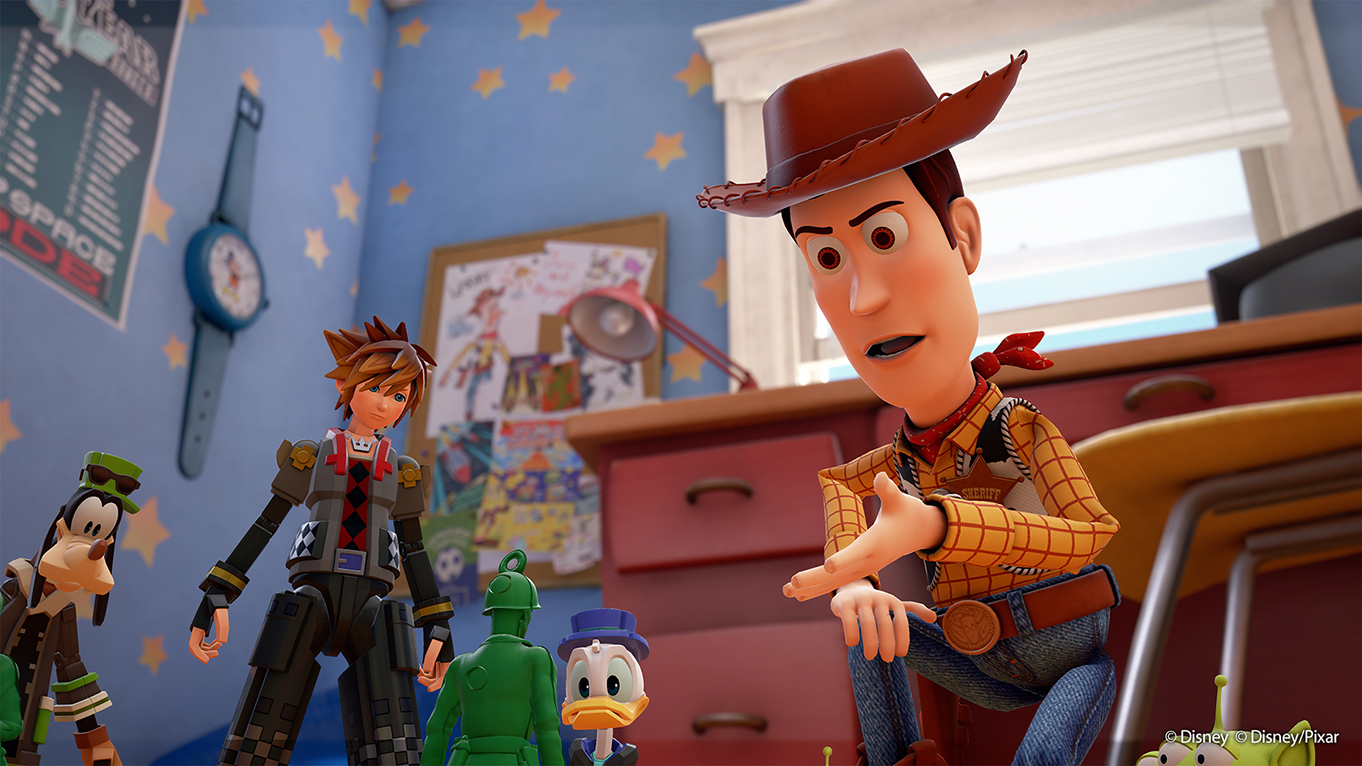 The Plot Takes Place After Toy Story 2
If it wasn't obvious from the decor of Andy's room, Nomura announced that the narrative of the world takes place after Toy Story 2. That means Jesse and Bullseye should be a part of the missing toy crew! Nomura laughs at how many round of reviews and back and forths it took to get approval on the story for the world.
Pixar Requested An Original Plot
Kingdom Hearts is infamous for taking Sora and inserting him right into the storyline of a Disney movie. For this game, Pixar had other plans.
"[Pixar] preferred for us to not follow the film directly," Nomura explained. "They said, 'Please create something original to Kingdom Hearts,' so we did not draw any inspiration from the films. It is completely original and exclusive to Kingdom Hearts, so you can almost say it's a sequel of some sort."
Galaxy World Is Where The Main Action Takes Place
If you loved the brief look at Galaxy World, the brand new toy store designed for Kingdom Hearts 3, then you're going to love the full version in the retail release. Galaxy World is where the main action occurs, as Sora will be searching for members of Organization XIII in the store. There are many floors and each one has it's own "personality".
Gigas Aren't Necessary To Use, But Are Fun To Use
The robots that Sora and the Heartless can control in Galaxy World are called Gigas. Nomura reveals that you don't have to board them if you don't want to, they are optional. They were chosen as Nomura wanted to show that nothing is impossible for Kigndom Hearts 3. Sora can do a lot more thanks to this generations hardware.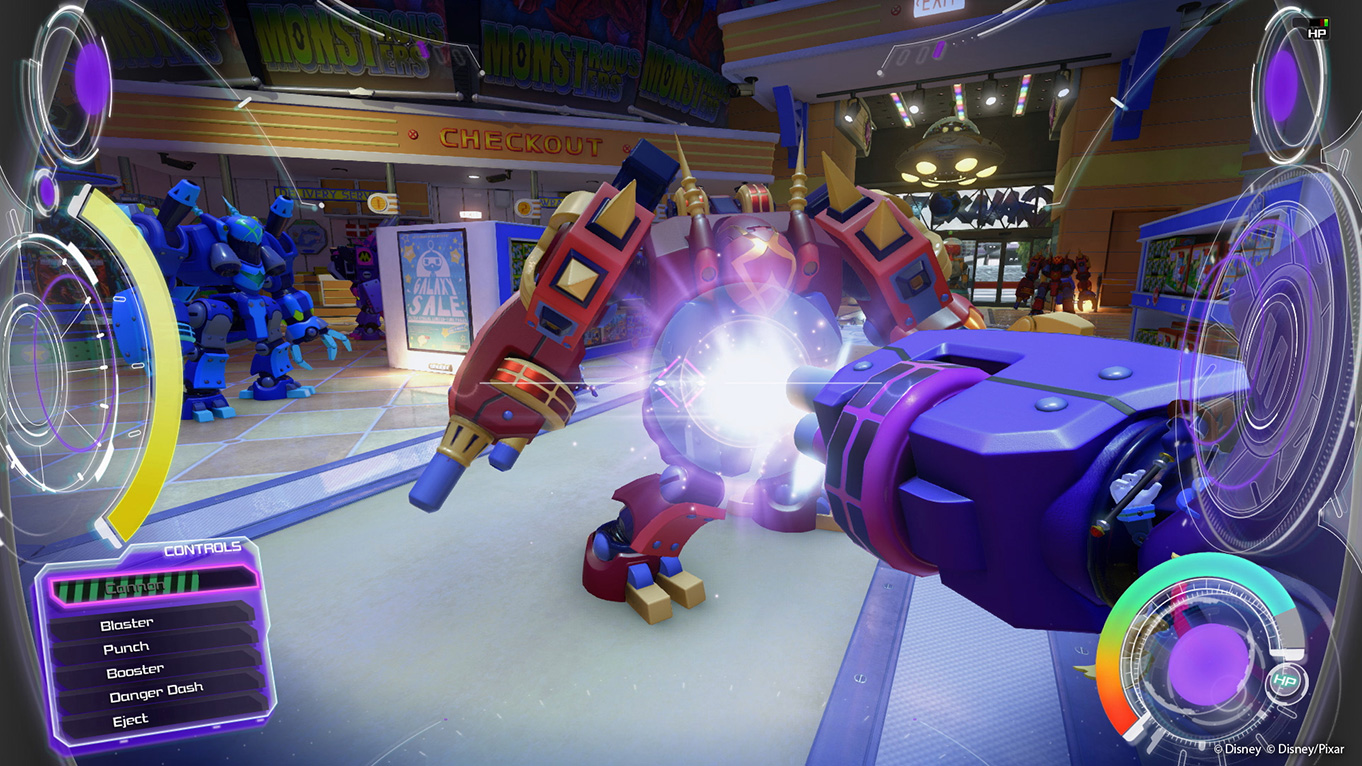 Worlds Are Designed For Players To Take Their Time
In previous games, you could easily breeze through a Disney world within an hour. While Nomura was hesitant to put a number on how many hours it will take to complete the Toy Story world, he acknowledged that resources went into designing worlds to have rich gameplay and fun:
"Rather than having multiple different little worlds, we wanted to make sure we're providing rich gameplay in an individual world, so we put in a lot of effort and allocated a lot of resources to create these worlds, and it would be sad for players not to enjoy the world and breeze right through it. Therefore, we made sure that each of the worlds is designed so players can take their time and enjoy the gameplay that's available."

Make sure to check out the full article on Gameinformer!