Details

Published on July 2, 2018 @ 12:32 am
Written by PJ
The E3 interviews keep rolling in! This time, Game Informer's posted a brief interview where Series Director Tetsuya Nomura discusses dealing with demo feedback, Sora's personality, and looking forward to the final battle in KINGDOM HEARTS 3.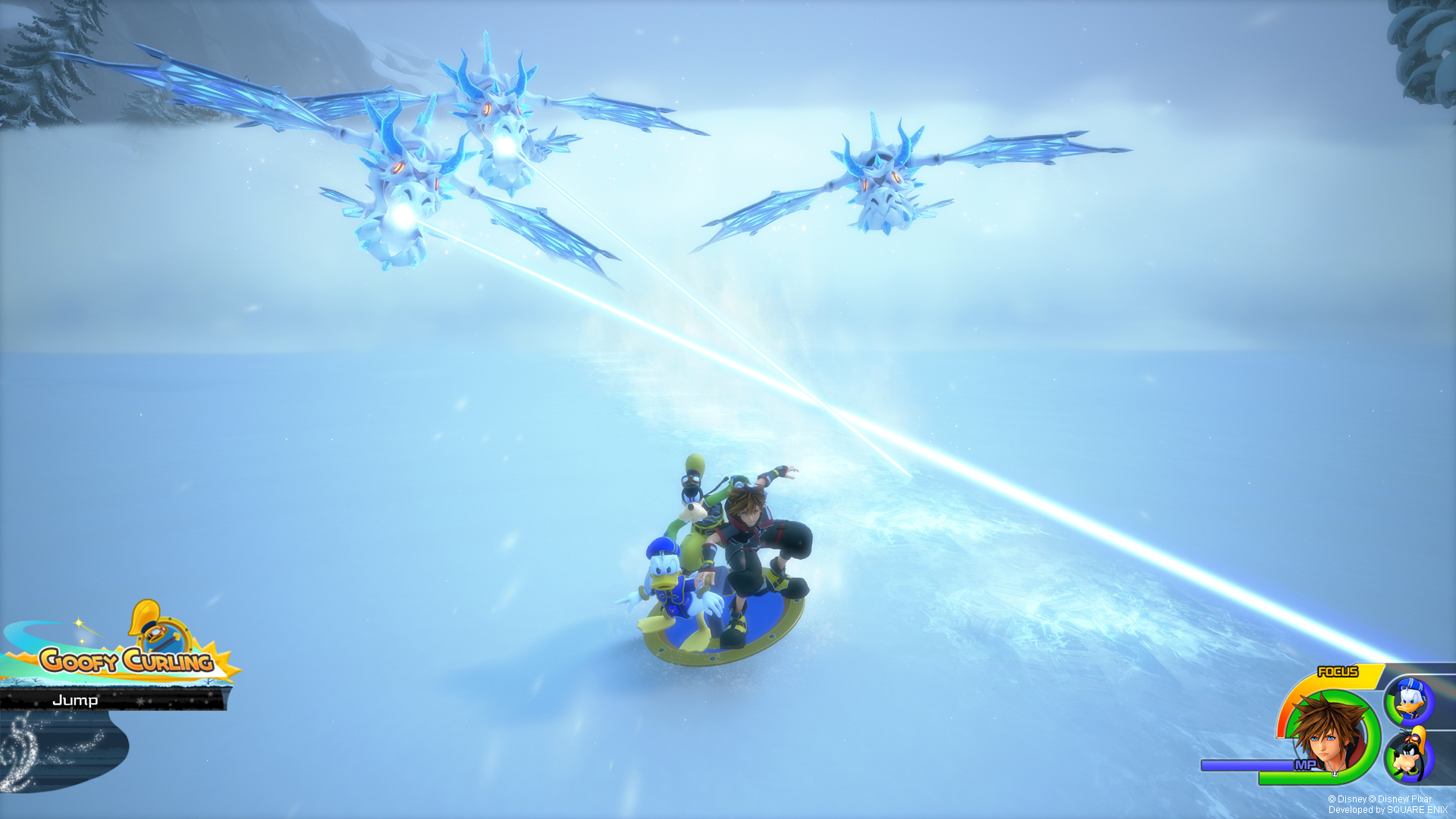 The Premiere Event held in May gave press, influencers and VIP guests a chance to play the first-ever live demo of Kingdom Hearts 3. The development team has since made several adjustments based on the feedback from the demo, but Nomura admits that gathering critiques of the game was actually not their original intention:
"The event wasn't really to get feedback from anyone," Nomura says. "It was to show it to everyone and hope everyone there would spread the word and the details about the game. That being said, I didn't really go around asking for feedback, but the dev team, myself included, does look at all the comments that are online. It's not that we will change things just because one person says this or that, but we've been constantly testing the game. We've been in QA for a while now, so we're constantly adjusting the game based on that feedback and some of the comments online have been taken into consideration."
KH3 will bring about the long-awaited conclusion to the Xehanort saga. Sora has faced Master Xehanort and his incarnations numerous times throughout the series. No matter what obstacles he's pitted against or threats he encounters, Sora always manages to endure and keep a bright smile on his face. But will he be able to maintain that unfaltering optimism this time?
"He is a very bright character in general, but there will be many serious themes with Sora that involve [him] in Kingdom Hearts III. There will be a few times where Sora will be on the edge of despair, but because he's so bright and he has that personality, he quickly brings it back to a neutral state. I think that's a strength he has, and another strength he has is this trust and believe in others. I think that's always been what helped him through the storyline and I think that will be another driving factor for him in Kingdom Hearts III."
Nomura went on to talk about the Keyblade design process and preferred order to play the series. When asked about what he was most looking forward to in KHIII, Nomura ended the interview with this:
"There are so many great things to see that it's really difficult to say [just one thing]. I think what we've done as an action game with the combat mechanics is just really great, and the story is a culmination of past decade and more. Of course, there are a lot of surprises that are even greater than the Aqua's surprise [in the Frozen trailer]. But I think I just want to say that the last battle in the game is something I want everyone to see as well as this new original location that I've really wanted to create for a long time now. If I had to say just one though, it'd be the last battle."
You can read the rest of the interview here.
What do you think Nomura is setting up for the Final Battle? Let us know!
Remember to follow Kingdom Hearts Insider on Facebook, Twitter, and Tumblr for the latest updates on Kingdom Hearts Union χ [Cross], Kingdom Hearts III, The World Ends With You, and all things Kingdom Hearts!