Details

Published on September 22, 2010 @ 04:01 am
Written by Sol
Hey, guys!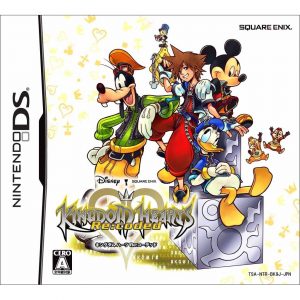 Thanks to one of our ex-translators, Key to Truth, we have more informations on the little tidbits that will be featured in the soon-to-be-released instalment into the series, Kingdom Hearts Re:coded! Here's what the ever-trusty ReBirth Wings featured that you may or may not know about :
♥ New scratch-card feature to win prizes!
♥ Mood-changing avatars!
♥ Viruses in the menu which you must clear!
You may also know that like Kingdom Hearts Birth by Sleep, Re:coded will be implementing a Command Board all of its own, not to mention the NA- and EU-added trophies found throughout the various lands in the game. Seems like Re:coded is packed with things to do -- and not just playing through the story!
Tell us what you think and see what your fellow fans think right here!
Source: ReBirth Wings & FF Reunion
©2016 KHInsider. KINGDOM HEARTS official artwork, trailers, characters, merchandise, and music is copyrighted to Square Enix and Disney.
Original material is licensed under a Creative Commons License permitting non-commercial sharing with attribution.
Please read our privacy policy for more information | Legal Information