Details

Published on September 1, 2015 @ 07:41 am
Written by Joey
Tokyo Game Show will be opening it's doors on September 17th with lots of games to show off. Square Enix have revealed their line up which includes Final Fantasy XIV, Final Fantasy XV, Star Ocean, Imperal Saga and much more. Kingdom Hearts Unchained X[chi], which is teased to be released this week on smartphones in Japan, will be at the event.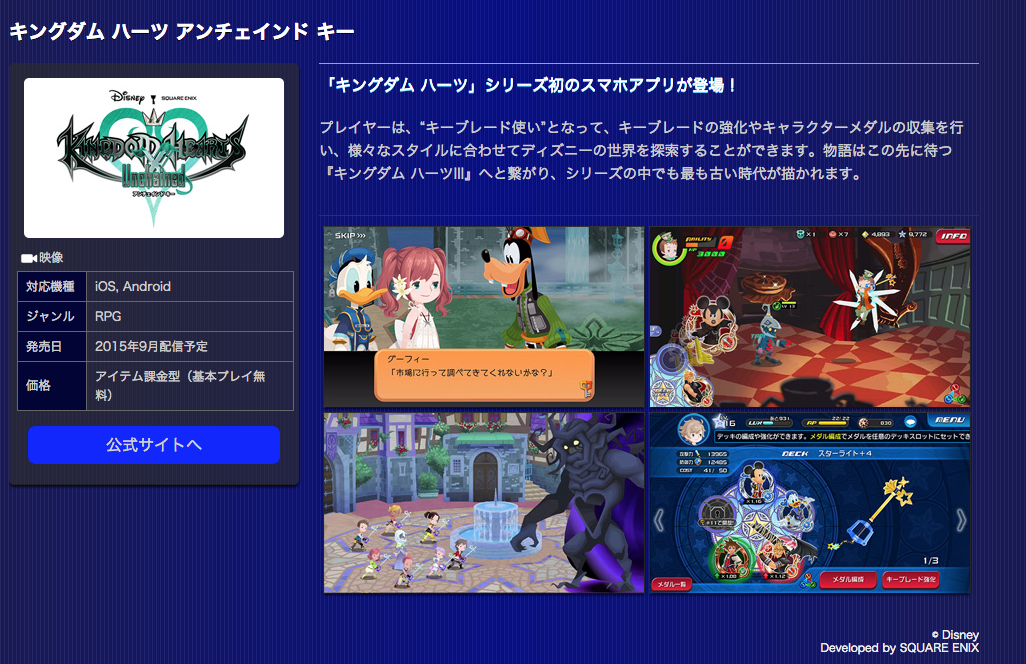 Kingdom Hearts III is unfortunately not a part of the line up, but with the series having it's own function on November 3rd at D23 Japan which will feature brand new videos and information, it's understandable that the game would miss TGS in order to make a more grand appearance in November.