Details

Published on June 15, 2020 @ 02:03 am
Written by Cecily
The website for KINGDOM HEARTS Dark Road went live earlier today, seemingly ahead of schedule. Despite being inaccessible for most visitors, it hasn't stopped fans from rummaging through the site's data, looking for new images and details. To our surprise, there appears to be a new logo hidden in the files for "KINGDOM HEARTS Melody of Memory."
What do you think Melody of Memory is? How does it relate to Dark Road? Share your thoughts with us!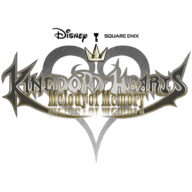 Source: /u/Skullboj