Details

Published on December 10, 2019 @ 02:14 pm
Written by Joey
Kingdom Hearts III's upcoming DLC, Kingdom Hearts III Re Mind has been officially detailed today.
For $29.99 USD, Kingdom Hearts III Re Mind brings:
Additional Story: Re Mind
Limitcut episode and 13 boss battles
Secret Episode and Boss Battles
Data Greeting Feature
Slideshow feature
Premium Menu (Diverse difficulty settings and gameplay challenges)
And for $39.99 you get all of the above plus a concert video with 19 tracks.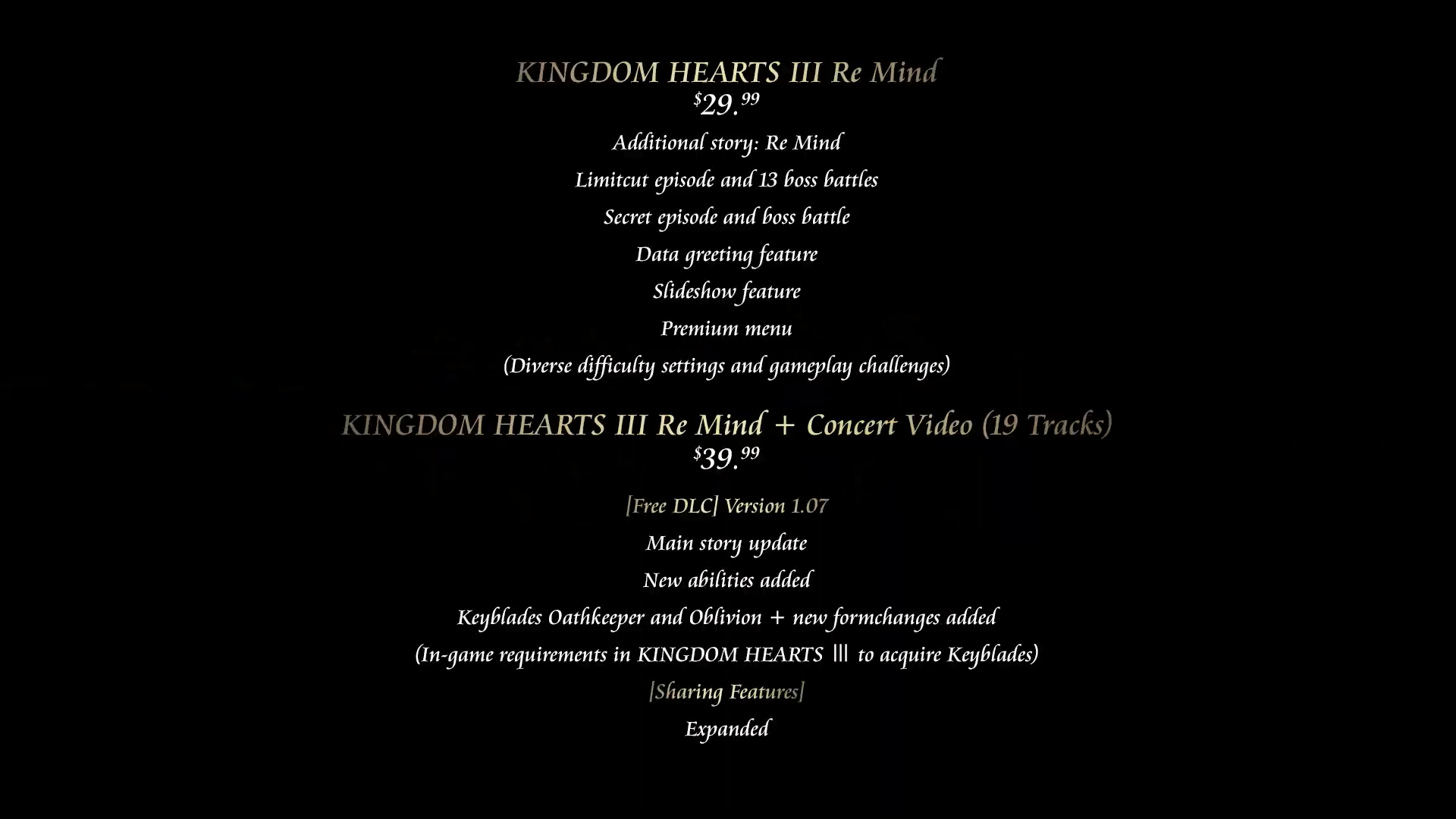 Update 1.07 brings a main story update, new abilities, and the Oathkeeper and Oblivion Keyblades.
Follow Kingdom Hearts Insider on Facebook and Twitter for the latest updates on Kingdom Hearts Union χ [Cross], Kingdom Hearts III and all things Kingdom Hearts!