Details

Published on May 15, 2018 @ 06:02 pm
Written by PJ
We announced that the embargo for Kingdom Hearts III event will break on Friday morning. Thanks to Reddit user GuatemalanWatermelon, we've got a look at the facade of the event's location!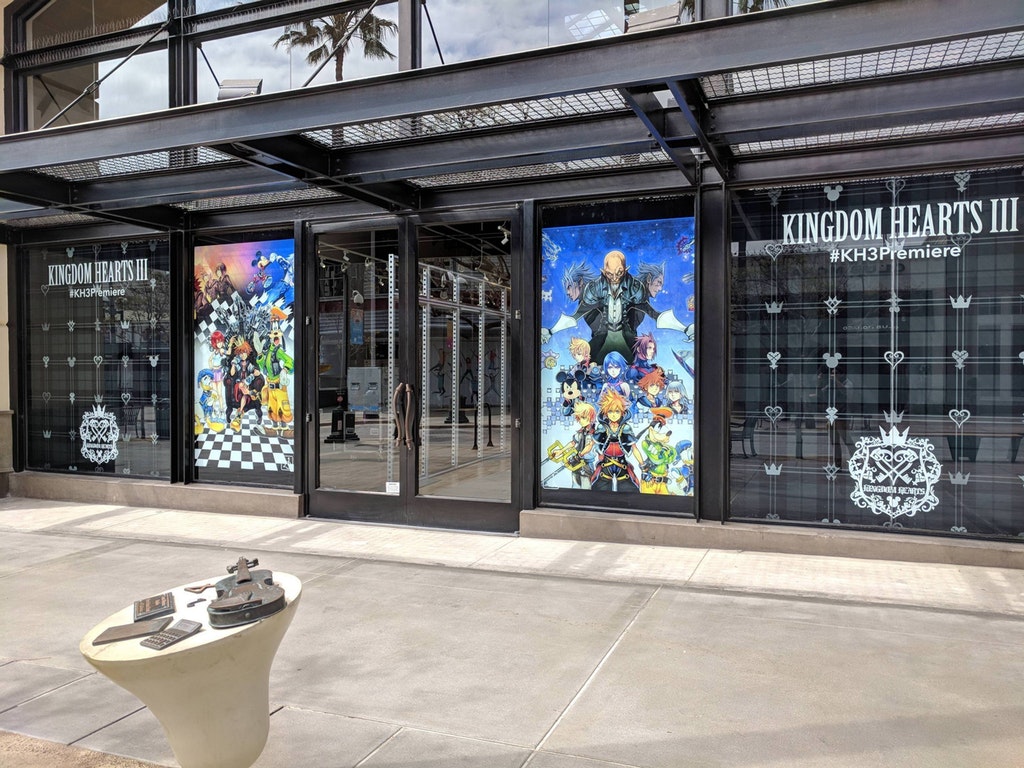 As you can see, the premiere location is dressed to the nines with signature plaid and game sigil patterns. We also have our first look at the hashtag being used: #KH3Premiere.
As always, we'll have more information up soon! Be sure to keep checking KHInsider, especially on Friday when we'll be sharing our hands-on experience with Kingdom Hearts III.
Follow Kingdom Hearts Insider on Facebook, Twitter, and Tumblr for the latest updates on Kingdom Hearts Union X[cross], Kingdom Hearts III, and all things related to Kingdom Hearts!
Update:
We were able to take a few more (non-embargo-breaking) pictures of the outside of the event hall.