Details

Published on November 11, 2013 @ 03:59 pm
Written by Cecily
As reported on October 11th, the seventh volume of the Kingdom Hearts II manga will be releasing on November 22nd, 2013. Now that we're winding down to the anticipated release date, it's only natural that some new artwork be released to promote it.
Thanks to ArikaMiz, you can view the new artwork below. Could this also be the cover to the seventh volume? How many more volumes until this story concludes? We'll see on the 22nd!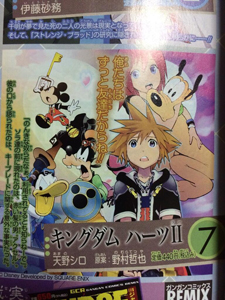 Source: ArikaMiz