Details

Published on September 27, 2017 @ 06:08 pm
Written by PJ
After much waiting, Funko has finally revealed the second wave of Kingdom Hearts POPs.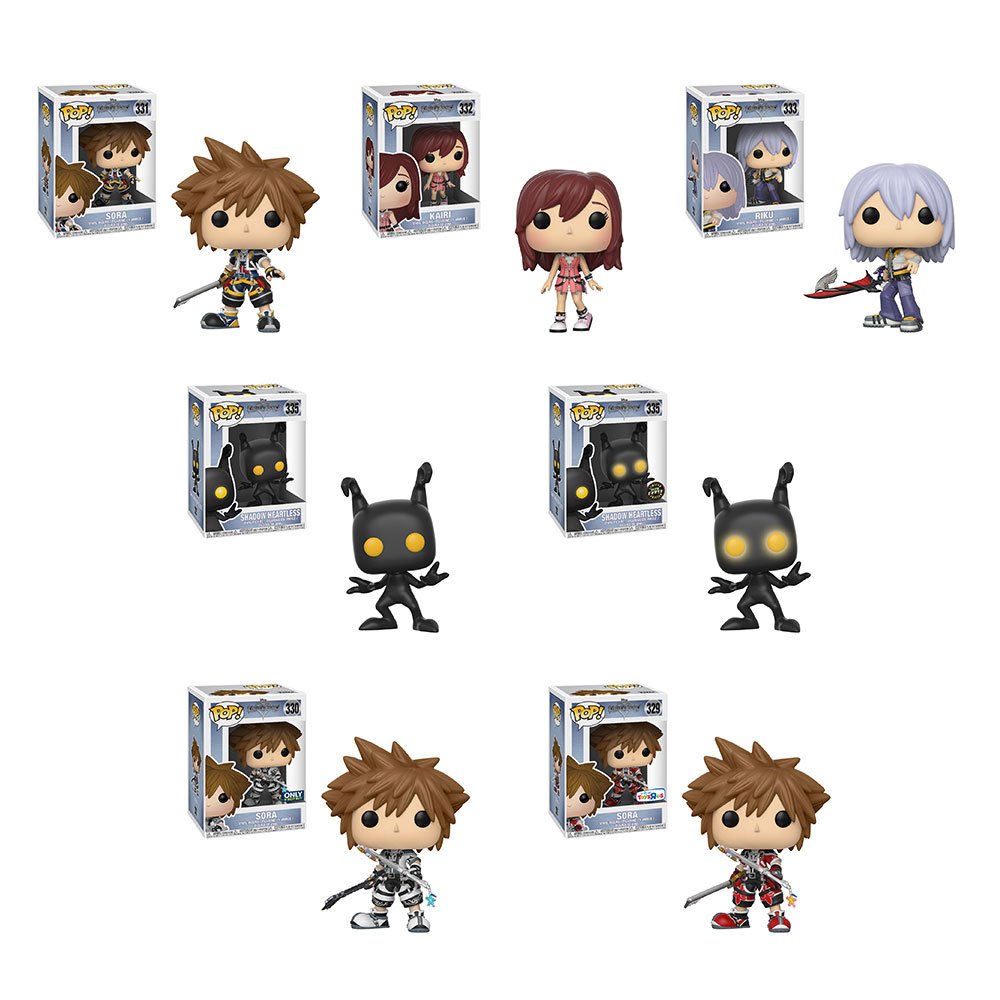 The Second Series includes KH2 versions of Sora, Riku and Kairi, as well as the Shadow Heartless. The limited editionShadow Heartless comes with a chase variant with glow-in-the-dark eyes, as previous reported, and you can also get variant Drive Form Soras - Final Form is a Best Buy Exclusive and Valor form is a Toys "r" Us Exclusive.
According to Funko, these Pops are coming in December, we will update as we learn more.
Remember to follow Kingdom Hearts Insider on Facebook, Twitter, and Tumblr for the latest updates on Kingdom Hearts Union χ [Cross], Kingdom Hearts 3 and all things Kingdom Hearts!