Details

Published on November 2, 2012 @ 03:58 am
Written by Cecily
What a night for KINGDOM HEARTS merchandise! It's hard to top the KINGDOM HEARTS 3D [Dream Drop Distance] Tron Legacy Sora and Riku Play Arts and the Shadow Heartless Plushie, but we hope you'll enjoy this all the same!
We had previously reported on some KH3D puzzles hitting the market back in June, and it appears that they've added an additional one to the mix! Featuring the CGI artwork of Sora, Riku, Mickey, Donald and Goofy dropping amidst a plethora of papers reminiscent of the game's opening movie, this 2000 piece puzzle is sure to be a challenge!
It will be available on November 23, 2012 and is currently available for preorder on Amazon.jp for ¥ 3,834 (roughly $47.77 USD).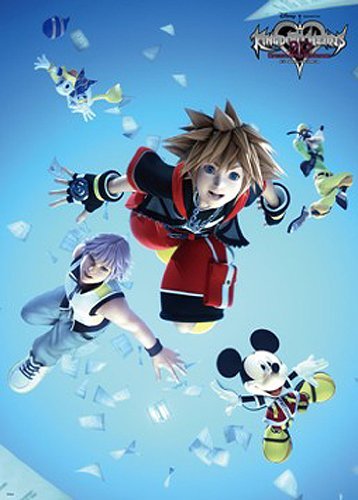 Source: bKvEBVAvUq