Details

Published on June 25, 2019 @ 06:04 am
Written by Cecily
The second volume of the KINGDOM HEARTS 3 novel adaptation, titled "New Seven Hearts" will be released on July 25th, 2019. The Square Enix e-STORE has updated their product page with the cover artwork, depicting Sora, Donald and Goofy in awe of Queen Elsa's magic in Arendelle.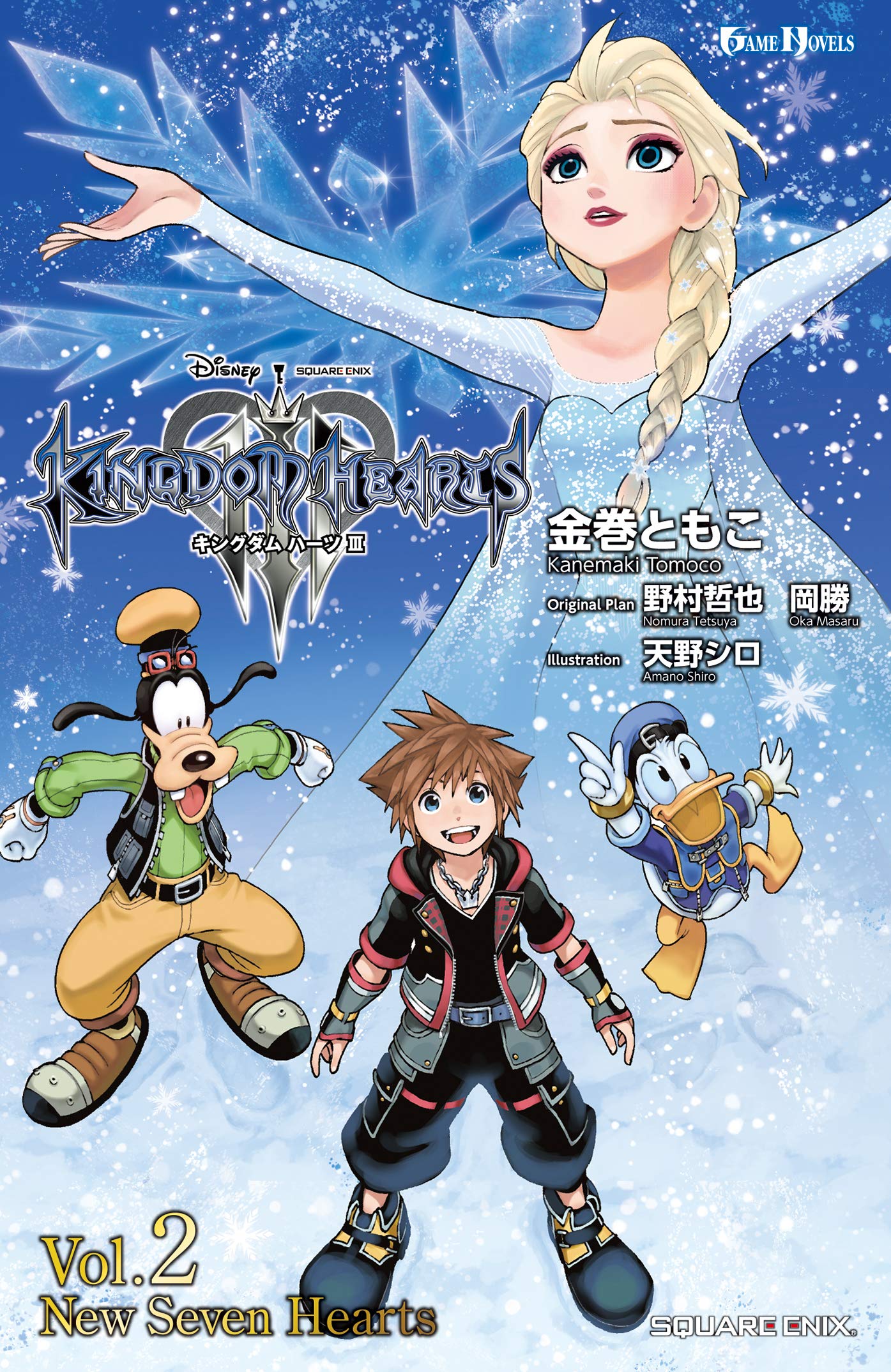 True love can thaw a frozen heart!
Travel to Disney worlds to protect the hearts of light in Volume 2 of the KINGDOM HEARTS III novel!
Kingdom of Corona, a world where you travel with Rapunzel, a girl with a pure heart and beautiful long hair.
'Monsters Inc.', a company in Monstropolis that turns children's laughter into energy.
Head into an old picture book to visit Pooh, a silly old bear who lives in the 100 Acre Wood.
And of course, Arendelle, where Queen Elsa, terrified of hurting the one that matters most with her magical powers, runs away deep into the mountains alone.
Sora, Donald and Goofy travel to various worlds in the second act of KINGDOM HEARTS III!
Follow Kingdom Hearts Insider on Facebook and Twitter for the latest updates on Kingdom Hearts Union χ [Cross], Kingdom Hearts 3 and all things Kingdom Hearts!