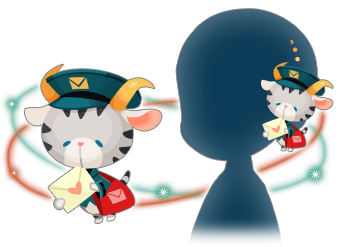 This week, solo rankings are back with new fabulous prizes! We have the exclusive Chirithy Charm: Capricorn avatar part (Raid Boss Ω Perk +10) and Magic Gems for those who rank highly in the Weekly Solo Ranking! Gems are rare materials that can be used to strengthen your Keyblade even more!
Complete raids to maximize your Lux and rise up through the competition! Raids are the best way to farm Lux and can appear when you defeat Eggcognitos in the Daily Challenge event!
★Aim for the top ranks and win fabulous prizes by earning Lux from these quests!

Earn Rewards in the Daily Challenge Event!
■Event Period:
Jan. 9, 2017 12:00 a.m. to Jan. 15, 2017 11:59 p.m. (PT)
Jan. 9, 2017 8:00 to Jan. 16, 2017 7:59 (UTC)
Earn Jewels and more every day this week with the Daily Challenge Event!
For this challenge event each day there will be a new quest for a total of 7 quests! Complete various objectives to earn up to 200 Jewels from a single quest!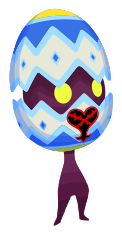 And since the Solo Rankings are also ongoing, Eggcognito Heartless will also appear in each quest! Defeat these Heartless to summon raid bosses quickly and earn eggceptional amounts of Lux to boost yourself in the rankings!
Please check in-game for more information on the great prizes available for challengers this week!
---

■ Campaign Period:
Jan. 9, 2017 12:00 a.m. to Jan. 15, 2017 11:59 p.m. (PT)
Jan. 9, 2017 8:00 to Jan. 16, 2017 7:59 (UTC)
★Raise your Special Attack Bonus with VIP Quests!
During the campaign period, an exclusive Magic Mirror Quest will be included in the quests unlocked for the Weekly Jewels Extravaganza given to you when you purchase a discounted 3,000 Jewel pack! Completing these quests will earn you valuable Magic Mirror Medals used to increase Special Attack Bonus!
NOTE:
You will only have access to this quest for the duration that your Special Quests are unlocked as part of the Weekly Jewels Extravaganza bonus.
---
Return of the Epic Attackers Deal!

■ Epic Attackers Deal
■Event Period:
Jan. 9, 2017 12:00 a.m. to Jan. 12, 2017 11:59 p.m. (PT)
Jan. 9, 2017 8:00 to Jan. 13, 2017 7:59 (UTC)
This deal guarantees five of the Epic Medals below, each of which has a Special Attack that targets all enemies!
Additionally, the 6★ Epic Medal you receive will come with 3 of its Special Attack dots filled in, getting you halfway to unlocking its Special Attack Bonus!
* Epic Medals are Medals that have a Tier 3 or higher Special Attack Bonus.
You are guaranteed one of the following Medals with its Special Attack already strengthened to three dots!
 Black Coat King Mickey
 Zack
 Musketeer Goofy
 Aladdin
 Musketeer Mickey
 KH CoM Black Coat Riku
 Final Form Sora
 Musketeer Donald
 Cerberus
 Pain & Panic
 Hades
 Larxene
 Vexen
 Saïx
 Xigbar
 Lumière
 Belle
 Owl
 Hydra
 Ice Titan
 Uniform Kairi
 Uniform Selphie
 Ansem the Wise
 Captain Hook
 Mr. Smee
 Riku Replica
 Xion
 Sephiroth
 Sora & Donald & Goofy
 SP Axel
 Illustrated Sora
 Illustrated Riku
 Illustrated Terra
 Illustrated Sephiroth
 Illustrated King Mickey
 HD Sora
 Illustrated Xion
 HD Axel
 Casual Roxas
●About Special Attack Bonuses
If you have a Power Bangle (obtainable by clearing Story Quest 200), and strengthen the Special Attack of a 6★ Medal six times (by filling in the 5 dots and the square), you will unlock a Special Attack Bonus for that Medal!
The Special Attack Bonus is a damage bonus added on top of the damage multipliers you earn by strengthening your Medal!
Different Medals have different maximum Special Attack Bonus Levels, which determine the range of the bonus received (see below for more details).