Details

Published on January 20, 2012 @ 06:04 pm
Written by Cecily
Yes, you read that exactly right! For those of you unaware, James Patrick Stuart is the voice of Xigbar/Braig of the Kingdom Hearts series. We're ecstatic to see him return and can't wait for the first glimpse of localization! Click the image below to enlarge and view the proof!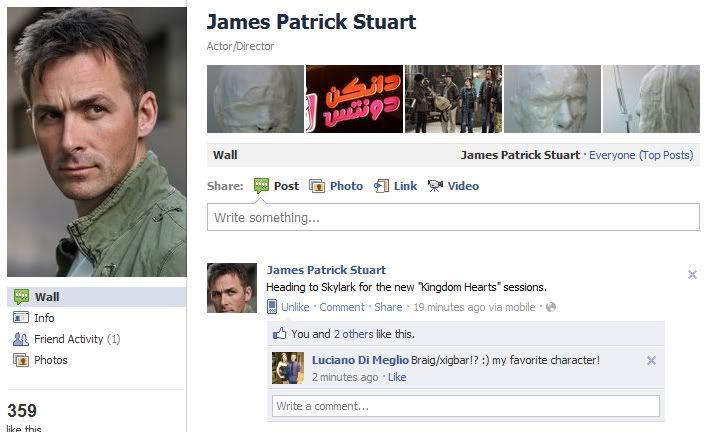 Thanks to forum member madammina for the heads up!
Discuss possible returning and new voice actors here in our forums!
©2016 KHInsider. KINGDOM HEARTS official artwork, trailers, characters, merchandise, and music is copyrighted to Square Enix and Disney.
Original material is licensed under a Creative Commons License permitting non-commercial sharing with attribution.
Please read our privacy policy for more information | Legal Information