Details

Published on October 20, 2021 @ 08:25 am
Written by Sophearum
Many fans of Kingdom Hearts knew beforehand that Sora would be a very difficult character to include due to the legal barriers of Disney. According to PushDustIn & KodyNOKOLO, the barriers for having Sora appear in Super Smash Bros. Ultimate was indeed very high that the team believed it would be impossible.

It was by luck that Sakurai met one of the Disney heads at an award show, which he expressed wishes for Sora in the game. After many exchanges between Square Enix, Disney, and Nintendo, Sora eventually found his way into Super Smash Bros. Ultimate.

Sora was the most requested character in the Fighter Ballot. Fighter Pass 2 originally planned to have five characters likewise to Fighter Pass 1 but it had increased to six due to Sora's inclusion.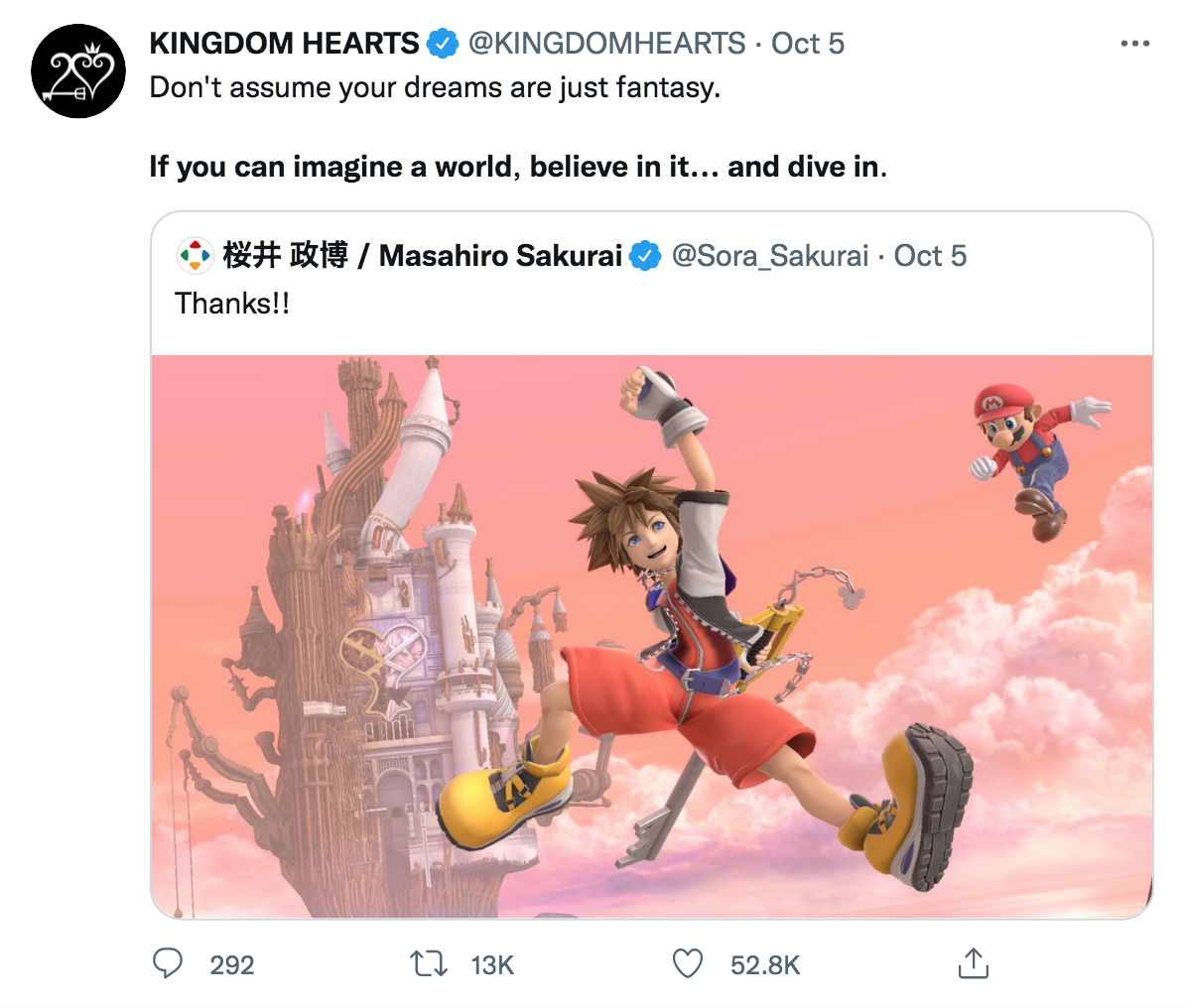 Follow Kingdom Hearts Insider on Facebook and Twitter for the latest updates on Kingdom Hearts Union χ [Cross], Kingdom Hearts Dark Road, Kingdom Hearts III, Kingdom Hearts Melody of Memory, the rumored Kingdom Hearts Disney Plus series, and all things Kingdom Hearts and The World Ends With You!