Details

Published on October 7, 2017 @ 06:27 pm
Written by Cecily
Members of Gamestop's Funko Insider Club should be excited to see what's been teased in the October newsletter! Gamestop's exclusive KINGDOM HEARTS Funko Mystery Box, available for $29.99, not only offers the three TRON pops but also new Mystery Minis!
The Mystery Minis are of Sora, Riku, Kairi and Shadow Heartless which also has glowing eyes! Each box contains two of these selected at random.
There is a 1 in 3 chance of getting Glow in the Dark TRON variants.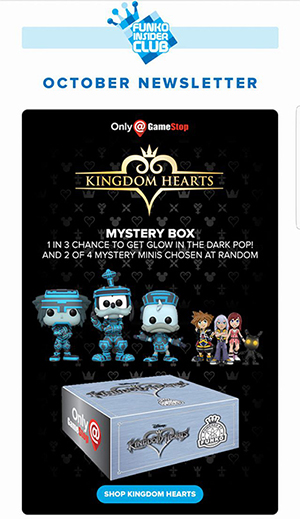 Source: TheDisneyDan