Details

Published on November 18, 2011 @ 06:08 pm
Written by Cecily
We've discovered the complete scan from Jump, showcasing Pinocchio's new world "Prankster's Paradise" and Le Cité des Cloches, or The City of Bells. Check it out below! It appears that Sora will be able to meet Count Frollo and Captain Phoebus as well.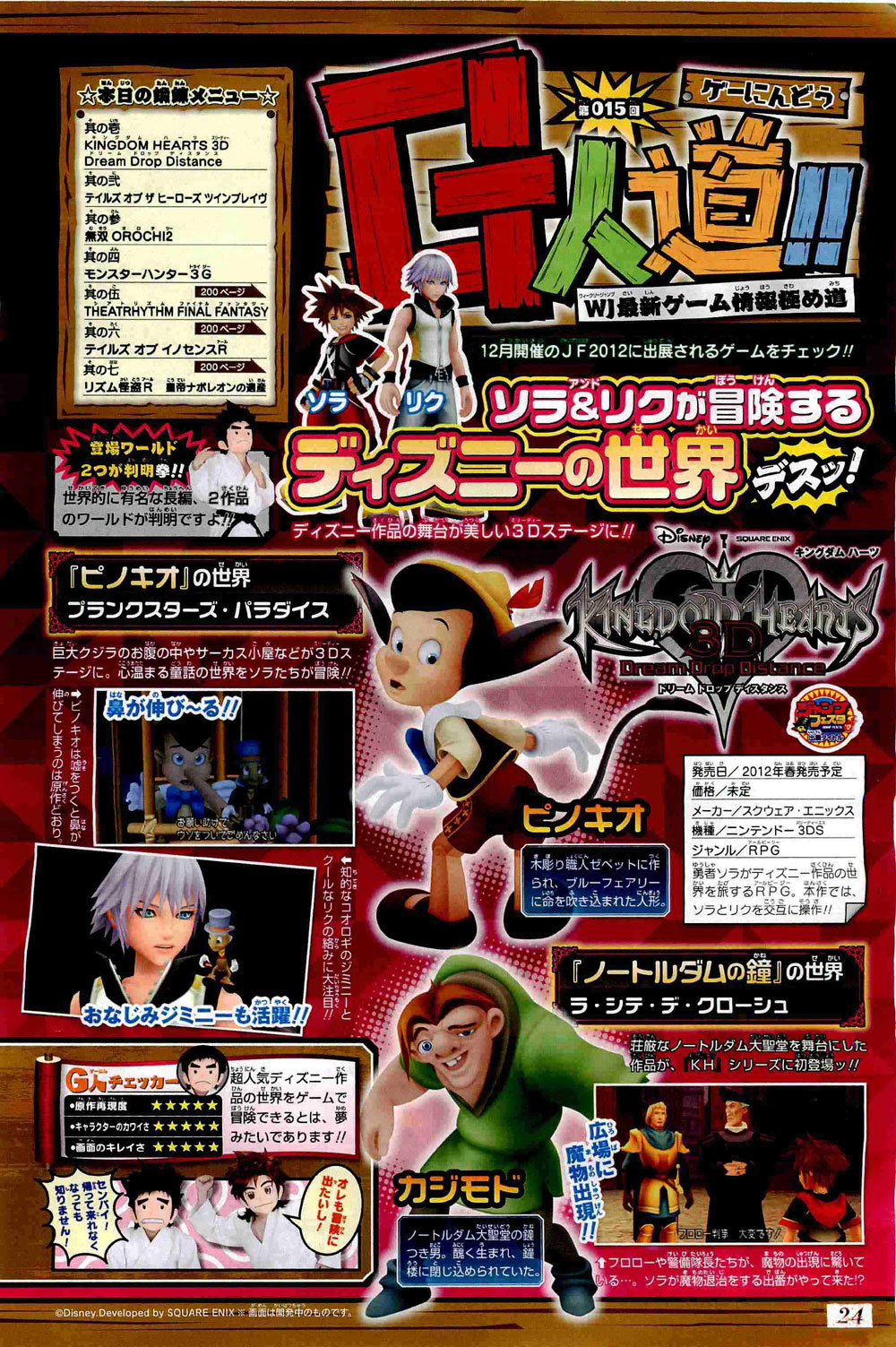 Update: Here is the full scan!
Discuss with us here in our forums!
Source: aibo_ac7 via Twitter
©2016 KHInsider. KINGDOM HEARTS official artwork, trailers, characters, merchandise, and music is copyrighted to Square Enix and Disney.
Original material is licensed under a Creative Commons License permitting non-commercial sharing with attribution.
Please read our privacy policy for more information | Legal Information