Details

Published on December 9, 2018 @ 03:19 pm
Written by Cecily
The cover art for the single release of "Face My Fears", the opening theme for KINGDOM HEARTS 3 by Utada Hikaru and Skrillex, has been revealed! Per Utada's website: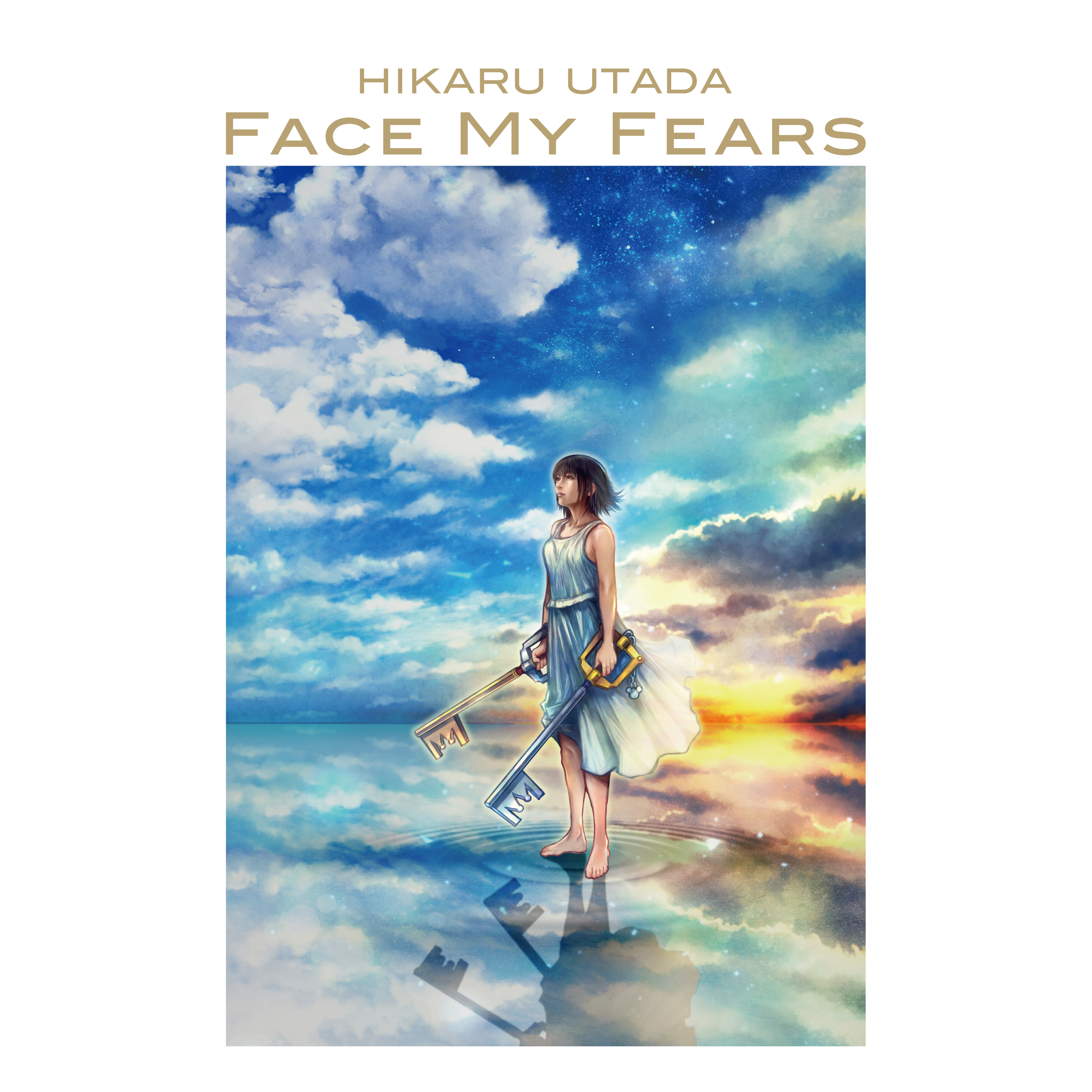 Cover artwork for the single was also revealed, featuring an illustration created for the title by the director of the KINGDOM HEARTS series, Tetsuya Nomura. It illustrates Hikaru Utada standing upon a body of water holding the signature weapon of the game, a keyblade. It's a rarity and treat for Hikaru Utada fans as well as KINGDOM HEARTS fans. This marks the second time collaborating with Tetsuya Nomura for artwork illustrations, the first was in 2014 for promotions of her book "Utada Hikaru no Uta."
Fans can listen to a preview of the song in the game's opening movie trailer, in both Japanese and English.
"Face My Fears" will be released alongside the English-language ending theme "Don't Think Twice" on January 18th, 2019. Preorder now from iTunes or from various Japanese retailers!