Details

Published on January 16, 2013 @ 01:08 pm
Written by Geir
The latest Jump magazine scans have surfaced, showing new screenshots from Kingdom Hearts 358/2 Days in the new Kingdom Hearts 1.5 HD ReMIX for PS3. Take a look below. Thanks to Zephyr for the translations!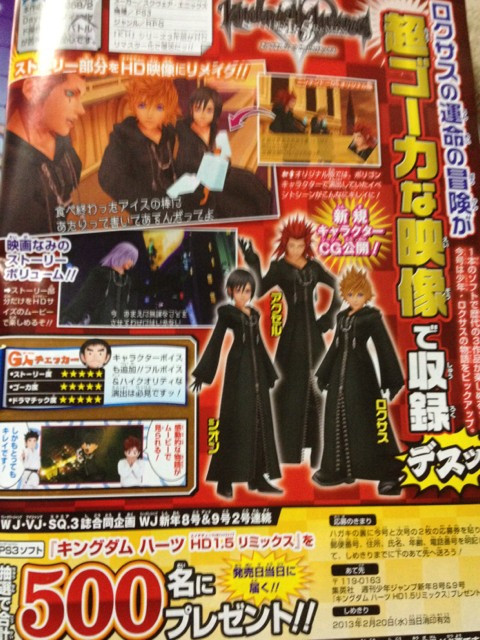 But remember, this is only the appetizer. We are currently expecting more info and pictures in next week's Famitsu Weekly, so stay tuned right here on KHInsider for all the latest information.
Source: Aibo



Adventures of Roxas's fate,

-Super gorgeous cutscenes are made. "This!"
-Portions of the story are made in HD cutscenes.
-New character CG renders are released!
-First screenshot: "After you finish eating ice cream, there might be something written that says "Winner".
-Volumes of cinematic stories!
-Enjoy the story in HD sized movies!
-Character voices are added! Full voices and the high quality productions are worth seeing!