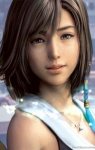 ~ ♥~ Grand Summoner~ ♥~
Joined

Jan 3, 2006
Messages

7,400
Awards

4
Location
W

ELCOME, WHAT CAN I DO FOR YOU?
​
Here in the RolePlaying Academy, we seek to improve the skills we already have and to help those struggling find a place to learn and grow. Once enrolled, you will be assigned to a Mentor who will guide you, teach you, and most importantly, show you how things are done.
What do I do?
If you seek a Mentor, simply leave a post asking for one. Don't forget to mention what it is that you wish to learn; improvements in language, character creation, plot and more.
​
Okay, so, once I get a Mentor, then what?
Discuss with your Mentor how you will be tutored; will it be through lessons? Or does your Mentor want you to join a Roleplay and see what you've got? It all depends on the Mentor and their method of teaching. The first step is establishing communication, then identifying your weaknesses, and from there the learning can begin.
​
When am I done / When will I know I've improved?
That will be up to your Mentor. They're not just going to talk at you, they'll ensure that you improve and work rigorously to achieve this, at times directly involving themselves in your own work.
​
M
ENTORS
The cream of the crop in their respective fields, these guys know what they're talking about--and have the proof to back up their egos and/or what other people say about them.
Can I sign up to be a Mentor?
Of course. Simply fill out the template provided below and PM it to me.
​
Username
Desired Position(s) of Mentor
Example of Work
Why you should be a Mentor
How you would Teach
Why are there different 'types' of Mentors...? That's weird.
Because each Mentor will have an area / areas they specialise in.
​
M

ENTOR

T

YPES


—
C

UNNING

L

INGUIST
Mentors who know their spelling, grammar, wording, sentence structure, and anything else to make your writing competent and interesting.
—
C

R

E

A

T

I

V

E

EXTRAORDINAIRE
Mentors who can get the juices flowing in that brain of yours and teach you how to be original.
—
W

EB-

W

EAVER
Mentors on drawing together the significant and the intricate in your creations, with successful and meaningful results.
—
B

ULLSHIT

A

RTIST

Mentors who've got the gift to make even the most far-fetched concept not only sound understandable, but believable too.
—
I

DEALOGY

E

XPERT
Mentors on ideas - how to grow and shape them, and incorporate them into roleplays, characters and more.
—
A

RENA

M

ASTER
Mentors on fighting, showing you the techniques and tools of the trade, as well as getting your warrior up to scratch.
—
G

ENREMEISTER
Mentors who know the features and works of their adopted genre like the back of their hand, helping you to develop and settle into any world or character of that style.
—
W

ORLD-

M

AKER
Mentors who can help you create worlds as fascinating and detailed as any story.


—

P

OST-

I

T-

P

OSTER
Mentors who don't know the meaning of the term 'writer's block' - they know how to churn out interesting posts that people will actually want to read.


—
B

ASTARDLY

VI

LLAIN
Mentors on baddies--and how to actually make them, you know, BAD.
—
H

ONORABLE

H

ERO
Mentors on making heroes--without making them rip-offs of your favorite characters, avoiding Mary Sues, and making them original heroes that actually do something.
—
G
REY-MATTERER
Mentors who can get into the gooey insides of your characters' minds and bring out the aspects you need them to show.


And Many More to Come! If you have an idea for a Mentor type, simply state so in a post while giving a ridiculous name for your type. (Ridiculous / Humorous Name Required)
Can I pick a Mentor?
Most certainly, but please respect the Mentor's wishes if they cannot / choose not to teach you. You have to understand that Mentors are people like you, and may be busy with other Students, or have problems they must handle in Real Life.
​
What if I don't want a Mentor? What if I just have a question, or want a little advice?
That's alright, just come on by and ask away. :]
​
Last edited by a moderator: