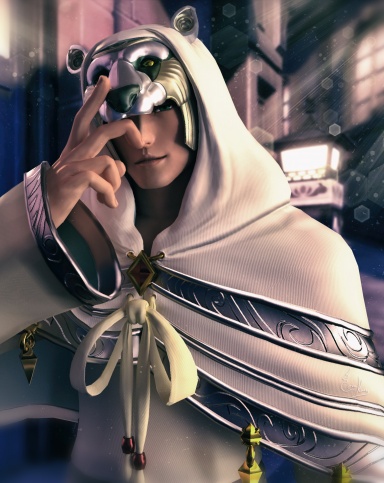 Joined

Feb 3, 2015
Messages

461
Awards

0
Age

25
Location
Website
I know... I know.

"Her character had her chance with KH3 and they BLEWWWWW IT!!!! I NEVER WANT TO SEE THIS CHARACTER EVER AGAIN"

I get it though... KH3 was suppose to be the game that set up Kairi as much better character then just... well... what she has been for the past 13 years. And while the game gets some things right, they also get a lot wrong, especially with the way they handled her in the end. That was just.... baaaaaddd. No way to really put it.

At this point, I think Nomura doesn't care for some weird reason and I just don't see why he shouldn't. Kairi has been nothing but wasted potential. The keyword being "Potential" because the reason why fans are so pissed is because she is one of the main character who has incredible opportunity for growth but the writers just never take it for really no apparent reason. It would be very, very easy to make her an interesting character. The Manga did it perfectly, so I dont see why Nomura can't either.

Which leads me to this. In a recent interview or Ultimania (if I'm getting this right) is that there will be another game before KH4. And who knows, there might be more before KH4. And at this point, I dont know how many people are clamoring for it after what happened in KH3 with Kairi but as far as I'm concerned, she is first character out of anyone in the series that needs her own game.

Yes even above Verum Rex or Union X on console, a Kairi game makes the most logical sense to me because:


1. Every character in the series besides Axel has been playable in there own game up to this point. Kairi is basically the only one who hasn't. I find that odd. In fact, it would be cool if Axel could be the second playable character since they are going to Radiant Garden. It would be able to delve more into Kairi's past and Axel with his situation with the mysterious girl.

2. With her being the weakest keyblade wielder and her defeat by Xehanort most likely starting her back to square one, it the perfect excuse for her to hop to other worlds and train and get stronger the same way Sora and Riku did.

3. Another game where Riku goes looking for Sora sounds... again... repeating the same things again. I dont want another Dream Drop Distance, give us a new game with a new perspective. I have no idea if that what they're setting up since the secret ending is very vague but if it is, I don't like that much.

4. The Ending of KH3 almost seems like an accidental setting up point for Kairi's character. Sora is gone and basically all her fault because she didnt defend herself in time before getting knocked out and then murdered minutes after. Shes bound to feel a lot of guilt from that, especially since throughout the whole game she kept insisting "Sora, it's my turn to protect you". And now that Sora disappeared, its the perfect opportunity for her to start her arc.

6. Her arc should span in the same way that Riku's did in the first arc. I dont know how long Sora will stay gone at this point but Kairi should get the spotlight this time around. There's way more of a reason ow to focus on her and what her struggles might be going forward.

It's just how I feel about it. I know others have probably given up on Kairi and expect her to be stranded in Destiny Islands for the majority of this arc until KH4 and honestly, that wouldn't surprise me either. And Nomura doesn't take too much to fan feedback or what fans want (otherwise Kairi would've had better moments and Final Fantasy characters would've been in the game too) so I dont if there's a big cry for a Kairi game, he wouldn't care or be too tired to listen.

But still, after KH3 ending, how they handled Kairi and fans all across the board being visibly disappointed with it, this makes the most logical sense to me going forward. But I would also understand if people thought her character is a lost cause at this point.