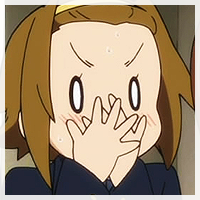 Joined

Jun 18, 2005
Messages

1,927
Age

29
Location
Sup KHI, this is Hokage aka. Jose Amor, Joe Love, Official Black dude of KHI. Me and my buddy Ric ( The Big Lovin/AdmiralAdobo) have been toying around with the idea for a podcast featuring the best of #junes and we decided to get this shit started off right. We're still in the works of getting a more detailed and structured podcast but we did a little test run the other night, with Ric DJ-ing on the music. It went well, as you'll see when you take a listen to the whole podcast so we were thinking of going ahead and making this official. Me and Ric are basically putting this here to inform the masses and get some thoughts and views and topics that you guys can throw at us and we'll use that for future episodes. Also, you can also request music to Ric and he'll play it, no matter how shitty and hip your music tastes are.
This first pilot episode of The Most Balling Show Ever features Ric (The Big Loving) as DJ and the main host, Me (Joe) as a sorta co-host, wu tang goku (Taylor) and our new admin of the forums Tony (Shamdeo).

THE MOST BALLING SHOW EVER
We're not opposed to any new guests who want to be apart of the show, and we plan to do this about once or twice a week depending on how our schedules work. We only ask that you be apart of the #junes chat room and be able to use Skype reliably. We have alot in store for you guys so please enjoy and wait patiently for the next episode which we're about to start in just a moment!
Update:
Sorry you guys, we're actually not going to be streaming tonight, but for future reference, please refer to this thread. Should be a stream up tomorrow though.
MostBallinShowEver on USTREAM: . Other Entertainment