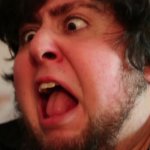 Joined

Apr 30, 2009
Messages

3,492
Age

29
Location
It is the year 2012, a year known throughout the world as the period of great worry for many conspiracy theorist, and other paranoid people of the planet Earth. But as is with humankind, we blow it out of proportion.
On December 21st, 2012, the day the Mayan calender refreshes, people stayed at home wondering what would happen. This went on all day, people huddling together watching the news waiting for something, anything to happen.
But nothing did. At least, not to their knowledge.
In the USA, scientists have been working on an experiment that would help advance the human race as a whole, with a single question on their mind:
Why do humans only use such a small portion of their brain?
With this question in mind, the team of scientist developed a drug called Tevinturium, a drug that supposedly allowed those that used it to use a bit more of their brain capacity after usage. Seeing as they couldn't test it on themselves for fear of the drug failing and cause some sort of infection in which they all could die, they decided to test it on a bigger scale.
First they took a few volunteers and tested it on them for over three months. The test subjects ranged from ages 18-50 years old, both male and female. For the majority of people, nothing happened over the three months, but the age group 18-23 began to develop a strange habit, they began to sleep more and more often, especially around midnight, waking up the next day at five in the afternoon.
Seeing the results as strange, the scientist asked for permission to test it out on a larger scale, mainly selected cities. Seeing the results, the President gave his permission, and soon the test of the drug Tevinturium was started.
The drug was placed in the water systems of three select cities.
The test went on smoothly, without any hitches, or any incidents in where the people noticed anything strange. The only thing different in their lives was that the water tasted different.
Soon enough, small groups bean to have vivid dreams in which they could control a person that looked very similar to themselves, and actually talk and interact with people. They also could feel, smell, and touch everything as well.
The original team of scientist couldn't understand this phenomenon til they came to a conclusion that even at that time, seemed ridiculous. The drug had allowed the mind to travel into another world, most likely a parallel world of ours but with technology much different than our own.
Accepting this idea, the scientist kept on studying the people, specifically those that were having this vivid dream world. But then something did happen.
Reports came in that a single test subject, a boy named Cyrus Delmarva, had fallen into a self induced coma. After that, those that experienced the dream world began to witness a different dream world, the green land mentioned before was gone and replaced with a war torn land, a fierce war Lord had taken over, and was trying to claim the entire dream world for his own.
This is where you come in. You are one of the test subjects that can enter the dream world, and you have a faint idea of whats going on, seeing that the trouble in the other world started ever since that Cyrus kid fell into a coma.
So it is your mission to stop the Evil Warlord, figure out the mystery of Cryus's coma, and all do it before anyone figures out whats really going on, or the other world will be destroyed for ever.
You game?
Templates:
Name
Both you and your Dream World Characters)
Age: (13-23 for our world and any age for the Dream World.)
​
Gender: (For the purpose of this story, if your a male in our world your a male in that world, and Vice Versa.)
Appearance
Remember your basing both characters on a single person, just slightly different, or if you want, majorly different. Just make sure its believable.)
Personality: (Both characters can have similar personalities, or different ones. This works as a way for the character in our world to express his contained emotions and personality in the other world. Make sense?)
Weapons: (The Dream world is based on the Dark Ages of our history, but the technology is a bit more advance. Think FFXIII, what with Swords and guns and etc.)
Abilities: ( Are there any special moves, or techniques your Dream version of your character knows? Try to be original, I don't want to see people spamming fireballs at each other.)
Bio: (Explain your characters past, and your Dream worlds character. At least two paragraphs.)
Town
Choose either Simi, Worthington, or Harrington.)
Other:
Last edited by a moderator: