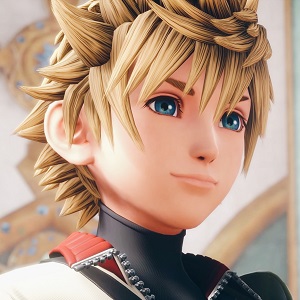 Joined

Oct 22, 2010
Messages

10,531
Awards

37
Location
Since Nomura said "We are working diligently to brush up 2.5 much more than 1.5." I wonder what all "brush up" entails? What do you guys think the chances for things like "playable Lea vs Ventus fight" or "Capes" happening are?
I'd say that the capes may have a bigger chance being included than a completely new made battle that wasn't there before. I.5 ReMix also didn't
add
anything that wasn't already there, and IMO "Lea vs Ventus" isn't really worth it anyways since it's an insignificant sparring battle.
Then again, if they really include the Mirage Arena as a full fledged online multiplayer option the several capes on screen during gameplay may still cause framerate issues despite the PS3 being several magnitudes more powerful than the PSP.
With how TAV rolls and cartwheels around, capes on their armour would look really impractical. But this is Kingdom Hearts where people fight with oversized keys, so I'm obviously game for the inclusion of capes.

After all, the PS3 engine should be able to handle the dynamics of flowing fabric, right?
Besides in-universe complications (it would probably be hilarious if Ven or Aqua do their fancy acrobatics and end up their capes in their faces.
) there are also technical issues. In order to have it not look to tacked on and flow fluidly they would probably have to redo some animations for the models of TAV, which is probably another argument against them incorporating the capes.
The PS3 can definitely handle this better than the PSP, which has more PS2-like quality, but as I said above, depending on what they decide to do with Multiplayer the capes may still be an issue even on the PS3.