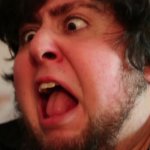 Joined

Apr 30, 2009
Messages

3,492
Age

29
Location
Jin was laughing at how Light was but he was pulled aside by May. She asked him what he wanted to tell her yesterday.
"Oh that's right. I almost forgot." Jin said to May. He put his head down trying to think of a way to tell her.
"Well when you were gone Szayel came to the school. He then told us about the..." Jin paused swallowing spit.
"The Hinamizawa Disease. Apparently this disease is inside each villager who lives here. All of us including you." Jin said his eyes becoming hollow. He hated talking about these sorta things. Bad news was never needed.
"The symptoms of the disease is indicated by stages. Depending on how much stress your under, the higher you go in the stages. Ending in stage..five I think. Stage five is fatal. If you reach that then...you claw out your own neck because you start hallucinating." Jin said his eyes becoming sad.
"May, the scratches on your neck, the tapping sound, those are the symptoms of stage three and four." Jin said looking at the girl. How was she going to react towards all this?