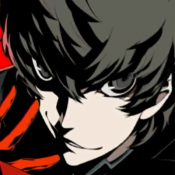 Joined

Aug 31, 2007
Messages

9,312
Awards

12
Location
God of War is an action-adventure video game series loosely based on Greek mythology, created by David Jaffe. Debuting in 2005, the series has become a flagship title for the PlayStation brand, consisting of seven games across multiple platforms. An eighth installment is currently in development; it will be a soft reboot for the series and will be loosely based on Norse mythology. The series' story centers around its playable character, Kratos, a Spartan warrior tricked into killing his wife and daughter by his former master, the God of War, Ares. Kratos kills Ares at the behest of the goddess Athena and takes his place as the new God of War, but is still haunted by the nightmares of his past. Revealed to be a demigod and the son of Zeus, the King of the Olympian Gods who betrays Kratos, the Spartan then seeks revenge against the gods for their machinations. What follows is a series of attempts to free himself from the influence of the gods and the Titans and exact revenge. Each game chapter forms part of a saga with vengeance as a central motif.
-
wiki
[video=youtube;CJ_GCPaKywg]https://www.youtube.com/watch?v=CJ_GCPaKywg[/video]​
Figured I'd give it its own thread, since now interest seems to have piqued incredibly given the new direction the series will be going now based on its E3 showing last week. I'm sure many of new fans based on the new trailer haven't played the original games, and likely won't feel interested, but I do highly recommend doing so. They are very fun hack n slash titles, and I had a blast getting into this series a few years back. You can get the Saga bundle on PS3 for dirt cheap right now and that'll have everything you need. They're not as deep as this new one is seeming to look like but you should have a fun ride.