Details

Published on March 17, 2013 @ 09:12 pm
Written by Joey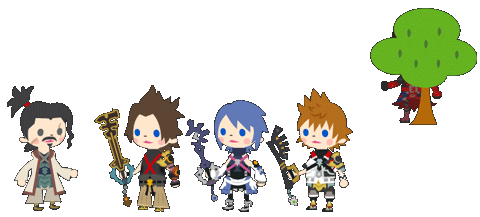 ~The game is here~
KINGDOM HEARTS -HD 1.5 ReMIX-(hereto HD 1.5) released in Japan last week! Since its reveal at the annual Tokyo Game Show, fans across the globe have been anticipating this collection. Containing both full editions of Kingdom Hearts Final Mix and Kingdom Hearts Re:Chain of Memories, fans everywhere have been excited at the very idea of playing these games in high definition. Through the leak of the official game a week ago, the official trophy list, and the HD 1.5 video galore, fans of the series were excited to see their favourite cutscenes all over again.
H-high definition? I don't know how
I feel about that...
~358/2 Days~
Also included in this package is Kingdom Hearts 358/2 Days. The original game was released for Nintendo DS back in 2009, and was met with mixed reception from fans. Many found the way the player could equip magic and abilities to Roxas to be a great addition to the series, but criticised the restricted gameplay and the plot, especially the addition of member XIV in Organization XIII. The gameplay portion of the game was scrapped in HD 1.5 due to time constraints, and now focuses on the plot of the game in the form of cutscenes, which go for nearly 3 hours.
Are we... relevant yet?

~What does this mean for the rest of the world?~
Through this HD collection, many countries across the globe are able to play the final versions of the games. Countries like Europe and Australia are finally able to play the full re-make of Kingdom Hearts Re:Chain of Memories and every country other than Japan will be able to play the exclusive Kingdom Hearts Final Mix content.
Does this mean that any sort of Final Mix content released in the future now will be available for all regions? Most likely, yes! Gone are the days of region-exlusive games due to DLC(Downloadable Content) easily distributing any sort of extra game content online via the Playstation Network, for a small fee.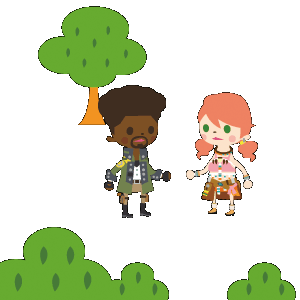 Welcome to the club!

~But the wait~
While fans outside of Japan still have many months left to wait until they can get their hands on HD 1.5, it is important to remember that this is the beginning of the end. HD 1.5 releasing marked the day we return to the basics of Sora's story and everything between now and then will lead to the final clash in Kingdom Hearts III. Even though there is still a long way to go, I'm sure that series creator Tetsuya Nomura is grateful for your dedication though all these years and is thankful that even after 11 years, Kingdom Hearts still brings you joy.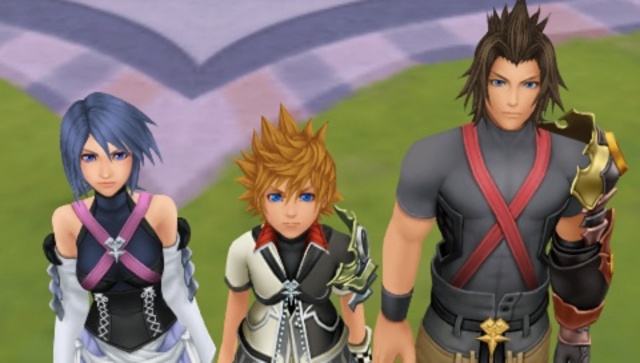 What about us? Will we be available
on the Playstation 3?

~The future of 2.5~
And with the game finally out in Japan, this can only mean one thing. Work on Kingdom Hearts -HD 2.5 ReMIX- will surely be underway, if it hasn't started already. As revealed the other night, it appears that Kingdom Hearts II Final Mix, Kingdom Hearts Birth by Sleep Final Mix and Kingdom Hearts Re:coded will be in the second collection of HD games. While some cutscenes of Kingdom Hearts II Final Mix have already been upscaled into HD(referring to the opening scene of 358/2 Days), the rest of the games still have a long way to go but one thing is for sure. Tetsuya Nomura will not disappoint his fans. Now, it all just depends on when they announce the collection whether it be at the Tokyo Game Show, Jump Festa, or E3 this year.
And to all Japanese fans of Kingdom Hearts, I hope you enjoy playing this game. Congratulations on 11 years Kingdom Hearts!