Details

Published on January 20, 2012 @ 09:40 pm
Written by Arielle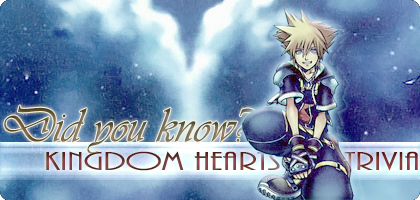 Due to the contract, Mickey Mouse could only be included in a single cutscene, because Disney didn't want him to be abused in order to attract attention. Their example for the type he could play was "waving from behind a large crowd."
Source: Kingdom Hearts Ultimania
And now there are three versions of Mickey Mouse in Dream Drop Distance! Never imagined that'd happen! Come chat about this and the rest of the trivia on our forums!
©2016 KHInsider. KINGDOM HEARTS official artwork, trailers, characters, merchandise, and music is copyrighted to Square Enix and Disney.
Original material is licensed under a Creative Commons License permitting non-commercial sharing with attribution.
Please read our privacy policy for more information | Legal Information