Details

Published on January 19, 2012 @ 08:27 pm
Written by Arielle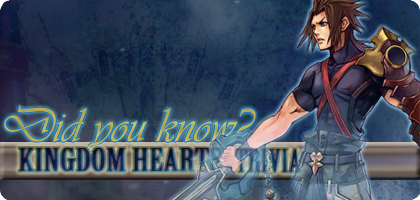 Ever wonder why Kingdom Hearts was a heart-shaped moon? Nomura didn't have a plan for the heart-shaped moon on the cover of Kingdom Hearts. It wasn't until he asked Kazushige Nojima to write Kingdom Hearts II's scenario that the idea was born to use the heart-shaped moon in the series.
In Nojima's scenario it was written that the Kingdom Hearts Xemnas created is "like a moon that floats in the World that Never Was." When Nomura read it he thought, "Oh, this can be connected!" so Nomura decided to make the moon look like the previous game's key visual.
"The World that Never Was has the "Dark City" right from the beginning of the game's development and since then its background is night. That's why when Nojima-san wrote that Xemnas was creating Kingdom Hearts in the sky, coincidentally he wrote "it looks like a moon" but I thought it got connected by destiny," said Nomura.
Source: Kingdom Hearts II Ultimania Interview
And now we know! Enjoyed this piece of trivia? Come chat about this and the rest of the trivia on our forums!
©2016 KHInsider. KINGDOM HEARTS official artwork, trailers, characters, merchandise, and music is copyrighted to Square Enix and Disney.
Original material is licensed under a Creative Commons License permitting non-commercial sharing with attribution.
Please read our privacy policy for more information | Legal Information