Details

Published on January 16, 2012 @ 08:03 pm
Written by Arielle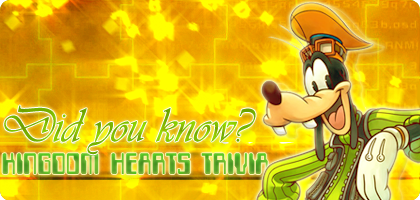 The intro scene, as well as Sora's monologue during it, is supposed to express his confusion at the world he lives in, trying to figure out if it's real or not. This was intentionally used to make the player suspicious of the worlds they're in, creating doubt as if you actually imagined it.
Source: Kingdom Hearts 1 Ultimania
♫ Is this the real life? Is this just fantasy? Caught in a landslide no escape from reality! ♫ Ahem! Sounds like a dream, huh? Looks like Nomura was priming us for this dream stuff early on! Come join in the discussion of this and the rest of our trivia on our forums!
©2016 KHInsider. KINGDOM HEARTS official artwork, trailers, characters, merchandise, and music is copyrighted to Square Enix and Disney.
Original material is licensed under a Creative Commons License permitting non-commercial sharing with attribution.
Please read our privacy policy for more information | Legal Information