Details

Published on January 12, 2012 @ 08:51 pm
Written by Arielle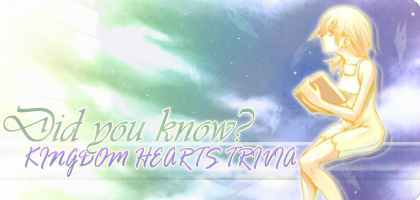 After arriving in Traverse Town when Goofy calls out "Pluto, we're going," Pluto is actually not present at that time. Sometime between the time he first disappears and then reappears in the ending, he met up with King Mickey. The reason he perked up in Traverse Town was because he felt the King's presence.
Pluto traveled to many worlds that did not appear in Kingdom Hearts while he was in possession of the King's letter (the one in the ending). When asked about this, Nomura brings particular mention to the worlds erased by the Heartless, the End of the World (a world made up of fragments of erased worlds), and the place the door to Kingdom Hearts appears where Sora and the others currently reside (we know this world to be the Land of Departure/Castle Oblivion).
Source: Kingdom Hearts 1 Ultimania
Fascinating. Just what was Pluto doing? Got any ideas? Come join in the discussion of this and the rest of our trivia on our forums!
©2016 KHInsider. KINGDOM HEARTS official artwork, trailers, characters, merchandise, and music is copyrighted to Square Enix and Disney.
Original material is licensed under a Creative Commons License permitting non-commercial sharing with attribution.
Please read our privacy policy for more information | Legal Information