Details

Published on January 11, 2012 @ 08:05 pm
Written by Arielle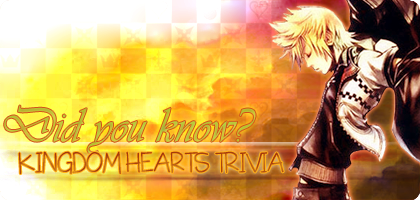 Near the end of the game, there was a special map in which you would fight Riku once more in the End of the World, created to look like the interior of the island. It was 90% completed before it was scrapped.
Source: Kingdom Hearts 1 Ultimania
Upset we didn't get to have Crumbling Island in the game? I know I am! Come join in the discussion of this and the rest of our trivia on our forums!
©2016 KHInsider. KINGDOM HEARTS official artwork, trailers, characters, merchandise, and music is copyrighted to Square Enix and Disney.
Original material is licensed under a Creative Commons License permitting non-commercial sharing with attribution.
Please read our privacy policy for more information | Legal Information