Details

Published on May 27, 2012 @ 08:27 pm
Written by Arielle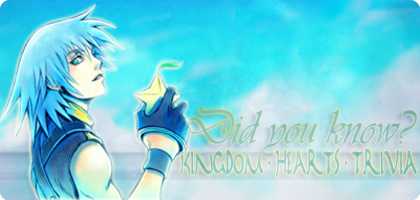 For the official artwork for Donald and Goofy, Nomura would start with a rough draft, then send it over to a Disney designer to draw. After receiving the drawing, he'd draw it once more himself, making few changes from the designer's redraw. He drew their Atlantica and Halloween Town forms from beginning to end though.
Makes you wonder if he still does that. Probably not, but it would be kind of cute if Nomura still sent design drafts to Disney to correct. What do you think?
Source: Kingdom Hearts Ultimania
Previous trivia: [1] [2] [3] [4] [5] [6] [7] [8] [9] [10] [11] [12] [13] [14] [15] [16] [17] [18] [19] [20] [21] [22] [23] [24] [25] [26] [27] [28] [29] [30] [31] [32] [33] [34]
©2016 KHInsider. KINGDOM HEARTS official artwork, trailers, characters, merchandise, and music is copyrighted to Square Enix and Disney.
Original material is licensed under a Creative Commons License permitting non-commercial sharing with attribution.
Please read our privacy policy for more information | Legal Information