Details

Published on April 15, 2012 @ 09:30 pm
Written by Arielle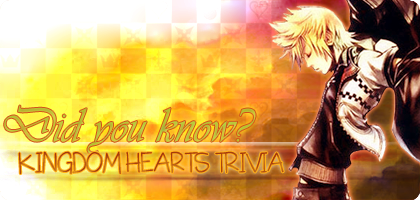 Remember how much fun you all used to have on Destiny Island? The thrill of fighting Tidus, Wakka, and Selphie at the same time, racing against Riku just to have a perfect 99-0 score, finding a ton of miscellaneous items for Kairi, and having a ball exploring every nook and cranny of the place? It was such a fun world and I used to be sad that, in comparison to other worlds in Kingdom Hearts, it was extremely small. I used to wonder what else where was to Destiny Island. That couldn't be all that there was to the homeworld of our three main characters.
When we got the chance to visit it one more time at the End of the World, I was so overjoyed! I never thought we'd see the island Sora lost to the Darkness again. And then I stumbled upon this glitch and it seemed like my wish was granted in some weird, twisted way:
(Video by sdarkshadow on YouTube)
The glitch seems to be found only in North American copies of Kingdom Hearts, so it could have been something missed during debugging after the added in new content to the game. Whatever happened, it's extremely fun to exploit. High jumping until Destiny Island is just a dot on the screen or just walking on the water behind the island, I could spend hours on this glitch.
Did you try this out on your copy of Kingdom Hearts? Come drop by the forums and tell us about it, and don't forget to check out our trivia archive for any past trivia you may have missed!
Previous trivia: [1] [2] [3] [4] [5] [6] [7] [8] [9] [10] [11] [12] [13] [14] [15] [16] [17] [18] [19] [20] [21] [22] [23] [24] [25] [26] [27] [28] [29]
©2016 KHInsider. KINGDOM HEARTS official artwork, trailers, characters, merchandise, and music is copyrighted to Square Enix and Disney.
Original material is licensed under a Creative Commons License permitting non-commercial sharing with attribution.
Please read our privacy policy for more information | Legal Information