Details

Published on April 11, 2012 @ 04:51 pm
Written by Arielle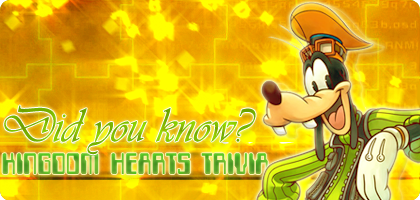 The topiary sculptures in Disney Castle are based on scenes from the 1935 animated short The Band Concert. All of the characters in the short are seen in the topiaries, minus Mickey, Donald, and Goofy. Also, the classic Mickey Mouse short is one of Disney's most highly acclaimed short films, as well as the first Mickey Mouse film produced in color.
Have you seen The Band Concert before? Love how the development team for Kingdom Hearts slipped something in like this? Come tell us in our Did You Know thread, and don't forget to check our all of our past trivia in our trivia archive!
Previous trivia: [1] [2] [3] [4] [5] [6] [7] [8] [9] [10] [11] [12] [13] [14] [15] [16] [17] [18] [19] [20] [21] [22] [23] [24] [25]
©2016 KHInsider. KINGDOM HEARTS official artwork, trailers, characters, merchandise, and music is copyrighted to Square Enix and Disney.
Original material is licensed under a Creative Commons License permitting non-commercial sharing with attribution.
Please read our privacy policy for more information | Legal Information