Details

Published on February 1, 2012 @ 09:07 pm
Written by Arielle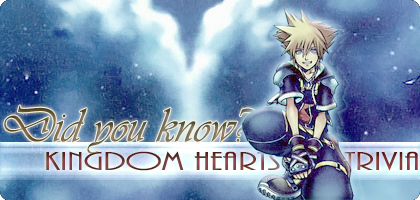 Haley Joel Osment, voice actor of Sora in the Kingdom Hearts series, has done work in various movies throughout his career. One of the more popular movies he has appeared in is Artificial Intelligence, a 2001 science fiction drama where HJO plays a human child-like android with the ability to love. His one wish is to become a "real boy", just like the story of Pinocchio, so David goes on a journey to find the Blue Fairy.
Ironically, Sora also meets the Blue Fairy in Kingdom Hearts 3D [Dream Drop Distance]!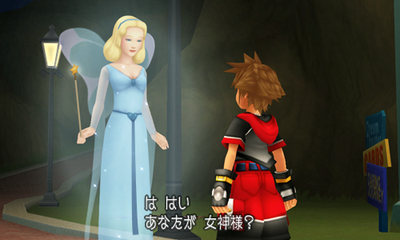 HJO also voicef Esmerelda and Phoebus' son Zephyr in the 2002 direct-to-home animated sequel of the Hunchback of Notre Dame.
Coincidentally, the word "zephyr" means "soft gentle breeze", and the origin word "zefferus" denotes the personification of the west wind. Sora seems to have a lot of connections to people who have names meaning "wind"!
Below is a picture of Sora with his mother and father in La Cité des Cloches!
What do you think about these connections? Come tell us how you feel on the forums, and comment on all of our previous trivia!
Previous trivia: [1] [2] [3] [4] [5] [6] [7] [8] [9] [10] [11] [12] [13] [14] [15] [16] [17] [18]
©2016 KHInsider. KINGDOM HEARTS official artwork, trailers, characters, merchandise, and music is copyrighted to Square Enix and Disney.
Original material is licensed under a Creative Commons License permitting non-commercial sharing with attribution.
Please read our privacy policy for more information | Legal Information