Details

Published on January 28, 2012 @ 07:51 pm
Written by Cecily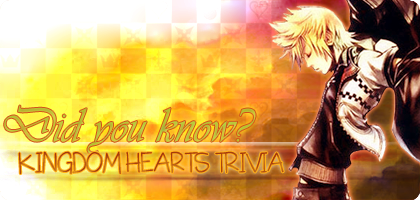 Popular British actor Tom Felton, well known for his role as Draco Malfoy in the Harry Potter series, is seen posing with vvmasterdrfan at Dragon Con 2009, posing with the fan's handmade Bond of Flame Keyblade from Kingdom Hearts II. He did not however, know what Kingdom Hearts or Keyblades are. Vvmasterdrfan was kind enough to let us feature his photo below:
Source: SquareEnixEmily + Feltbeats + vvmasterdrfan.
Yes, you just read "Tom Felton" and "Kingdom Hearts" in the same sentence! Drop into our forums to discuss this and all the other trivia with us!
Previous trivia: [1] [2] [3] [4] [5] [6] [7] [8] [9] [10] [11] [12] [13] [14] [15]
©2016 KHInsider. KINGDOM HEARTS official artwork, trailers, characters, merchandise, and music is copyrighted to Square Enix and Disney.
Original material is licensed under a Creative Commons License permitting non-commercial sharing with attribution.
Please read our privacy policy for more information | Legal Information