Details

Published on January 27, 2012 @ 08:57 pm
Written by Josh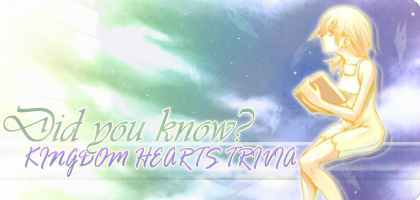 During the early development of Kingdom Hearts II, the final battle against Xemnas was planned much differently than the one that we all know. Xemnas was to meld with The World That Never Was after absorbing power from Kingdom Hearts and become a Transformer-like creature. After you defeated him once, he would transform into a much more distorted version of this creature. You can see concept art from the Kingdom Hearts II Ultimania below, which show how this original idea would have looked.
Source: Kingdom Hearts II Ultimania
So do you think this original idea was better, or was it good that they did away with it? Either way, come discuss this trivia bit and so much more on our forums!
Previous trivia: [1] [2] [3] [4] [5] [6] [7] [8] [9] [10] [11] [12] [13] [14]
©2016 KHInsider. KINGDOM HEARTS official artwork, trailers, characters, merchandise, and music is copyrighted to Square Enix and Disney.
Original material is licensed under a Creative Commons License permitting non-commercial sharing with attribution.
Please read our privacy policy for more information | Legal Information