Details

Published on January 21, 2012 @ 08:16 pm
Written by Arielle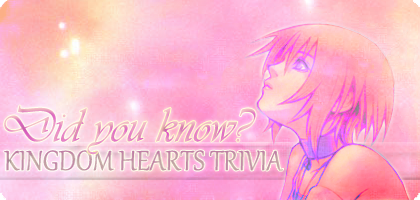 In Kingdom Hearts II's ending where Sora is reading the letter Kairi wrote, the word "starting" is spelled wrong. It is written: "Now I will step forward to realize this wish. And who knows, stating a new journey may not be so hard."
Source: Kingdom Hearts II Ending
Either this was a complete oversight by Visual Works, the team responsible for all of the stunning CG movies at Square Enix and most famous for their work on the Final Fantasy series, or Kairi just can't spell. I like to think the latter. Come chat about this and the rest of the trivia on our forums!
©2016 KHInsider. KINGDOM HEARTS official artwork, trailers, characters, merchandise, and music is copyrighted to Square Enix and Disney.
Original material is licensed under a Creative Commons License permitting non-commercial sharing with attribution.
Please read our privacy policy for more information | Legal Information