Details

Published on January 25, 2013 @ 01:28 pm
Written by Joey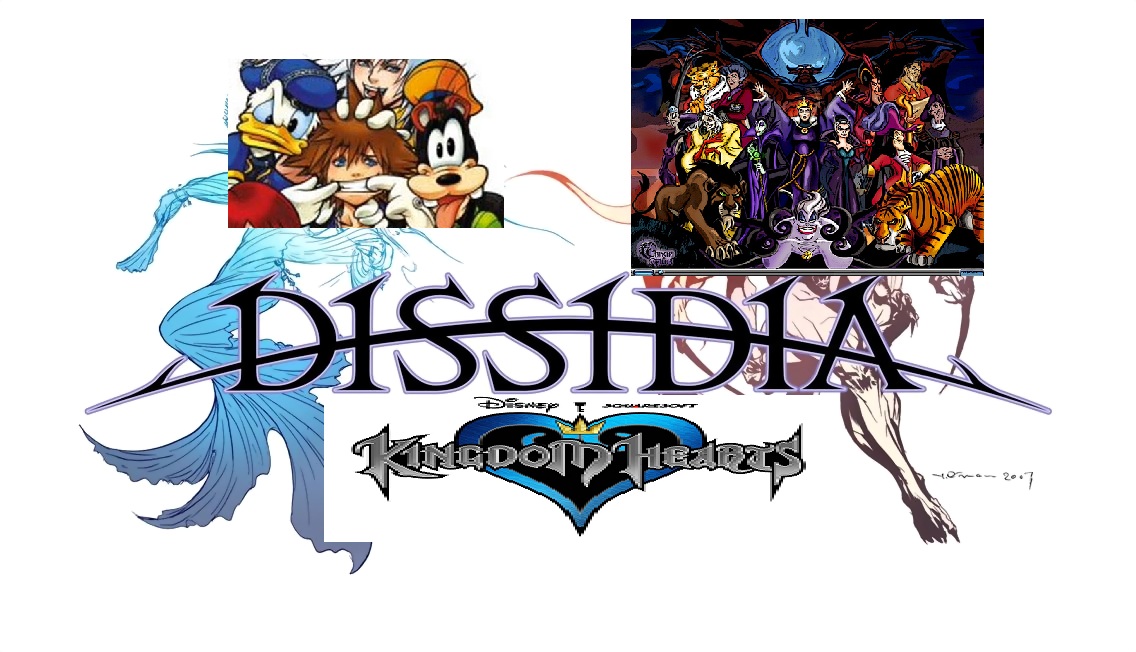 Is there the potential for a Kingdom Hearts Dissidia game? Would Nomura be willing to approach Disney in order to pitch the idea he once had? Would Disney be willing to accept the idea of Disney characters fighting each other? Read on to find out!
The Final Fantasy franchise has grown a lot since the early days back in 1987. The series has spawned 14 main titles, as well as countless sequels, prequels and spin-offs.
One of the more popular spin-offs came around in 2008 with the release of Dissidia Final Fantasy. The game was a first for the series, bringing together multiple protagonists from their respective games and pitted them against the villains of the franchise. The end result was a success, spawning a prequel and a Nintendo 3DS entry based on the music of the Final Fantasy series.
Earlier this month Siliconera posted an article about the multiple cancelled Mickey Mouse games, which includes games like Spy Mickey and a Rocketeer revival game.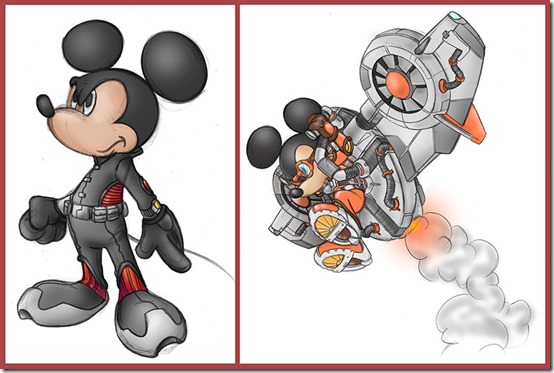 The concept art, which was provided by a former Buena Vista Games artist[1], suggest that these games never got passed concept phase. Whatever the reason, they were still intriguing takes on familiar Disney characters. This seems to be a continuing trend with unrealized concepts for Disney games. Previously it was believed by founder of the Kingdom Hearts series, Tetsuya Nomura, that Disney would disapprove of a game like Dissidia because it would mean Disney characters fighting each other:
Nomura: We made a game where characters from various Final Fantasy games got together to battle, Dissidia, but that was a project we were originally thinking of using for KH. However, deciding it would be a bad idea to make Disney characters fight each other, it never materialized for KH and ended up shifting to FF.[2]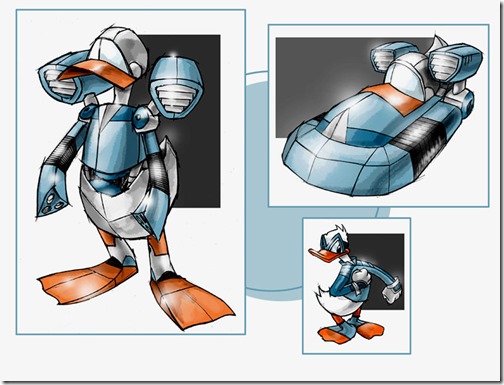 And that seemed to be the end of that dream. However, Siliconera states "Disney was also kicking around an idea of making a fighting game where different action figures fight each other a la Super Smash Bros."
Though the idea for a fighting game was dropped, would it had the potential to have been an actual reality had Tetsuya Nomura pitched the idea to Square Enix/Disney?
Do you believe that Nomura was too quick to judge Disney, or do you think that Disney made the wrong choice with cancelling the fighting game?
Maybe one day our dream of Captain Hook fighting the Beast while Esmeralda and Axel assist will come true.
©2016 KHInsider. KINGDOM HEARTS official artwork, trailers, characters, merchandise, and music is copyrighted to Square Enix and Disney.
Original material is licensed under a Creative Commons License permitting non-commercial sharing with attribution.
Please read our privacy policy for more information | Legal Information