Details

Published on December 30, 2017 @ 11:45 pm
Written by Joey
What if 0.2 was left as the prologue to Kingdom Hearts 3?
Spoilers for the entire series are detailed below.
At the Sony Pre-Tokyo Game Show conference, we were all surprise to learn of the existence of Kingdom Hearts HD 2.8 Final Chapter Prologue, a game that was announced for the Playstation 4 with a remaster of Kingdom Hearts Dream Drop Distance, a new tale focused on Aqua (the long sought after Birth by Sleep -Volume 2-), and a HD cinematic movie based on the Foretellers from Kingdom Hearts Unchained X known as Kingdom Hearts X Back Cover.
Through interviews, we learnt that Kingdom Hearts 0.2 Birth by Sleep -A Fragmentary Passage- was originally the prologue to the long awaited Kingdom Hearts 3. Yes, the 2-4 hour game on the PlayStation 4 that we experienced in January 2017 was in fact cut content from Kingdom Hearts 3 and sold in a package. Kingdom Hearts 0.2, which continued the story immediately after Kingdom Hearts Dream Drop Distance, was told through flashback, as Mickey Mouse recounted Master Aqua's time in the Realm of Darkness.
0.2 took place from the end of Birth By Sleep's secret episode which was added in the 2011 re-release titled Birth by Sleep Final Mix (I am just now realising just how all over the place this story is. It's one thing to keep up to date with the series online, but to stop and think that an extra episode released a year after the original game in a re-release would tie into a cut prologue sold in a HD collection.... it is insane).
The experience gave us an idea of what to expect in Kingdom Hearts 3. Retained from Birth by Sleep were style changes and Shot Locks, however the former was revamped from an automatic system to one we could choose at our leisure through the use of situation commands. Situation commands are a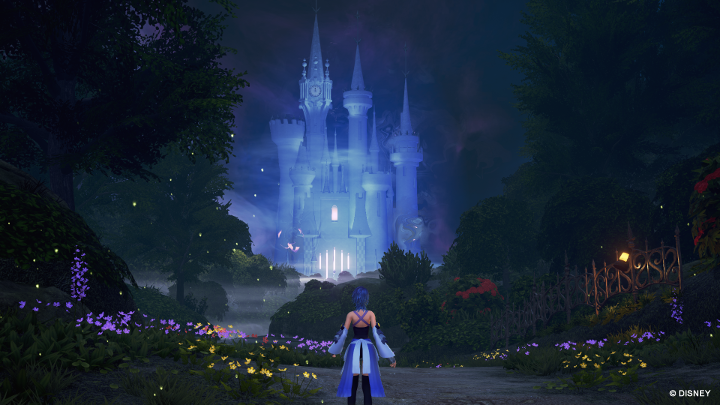 big step forward with Kingdom Hearts 3's gameplay however 0.2 only gave us a taste of how it worked, with only two style changes and three magic commands available.
With its release in January 2017, the prologue had to be able to stand on its own, away from how it would have been in Kingdom Hearts 3. The Osaka team had to make the experience worthwhile and have the game feel fresh through replayability. Objectives and a secret boss were available in the game, the latter of which was available after completing the Final Boss and backtracking through the Dark Realm's twisted versions of three Disney Princess home worlds.
But imagine, for a second, that 0.2 wasn't cut from Kingdom Hearts 3. That the story of Aqua was like the story of Roxas - a 2-3 hour story that we had to get through before we could jump back into Sora's massive shoes and experience the true thrills of the story.
I, for one, can't imagine that same outrage as there was in late 2005-early 2006 with Kingdom Hearts 2's prologue featuring Roxas' last seven days of existence. The prologue, which threw players into a confusing scenario that started off innocent, ended with a boy summoning the series staple Kingdom Key and being chased by a red haired man in a black hood. For those who didn't get to experience Chain of Memories on the Gameboy Advanced, this opening was excruciatingly confusing. And for replayability, where even if you've memorised everything you have to do and skip every cutscene, you still have about 30 minutes before you begin Sora's story.
Thanks to Birth by Sleep, we know Aqua. We know her situation, how she sacrificed herself to the Dark Realm in the attempt to save her friend Terra, despite this sacrifice unleashing Xehanort onto the Realm of Light. The prologue for Kingdom Hearts 3 would be spent in a familiar setting. There is no mysterious figure in a black coat yelling cryptic messages to you. There is no man in a bandage mask appearing out of data.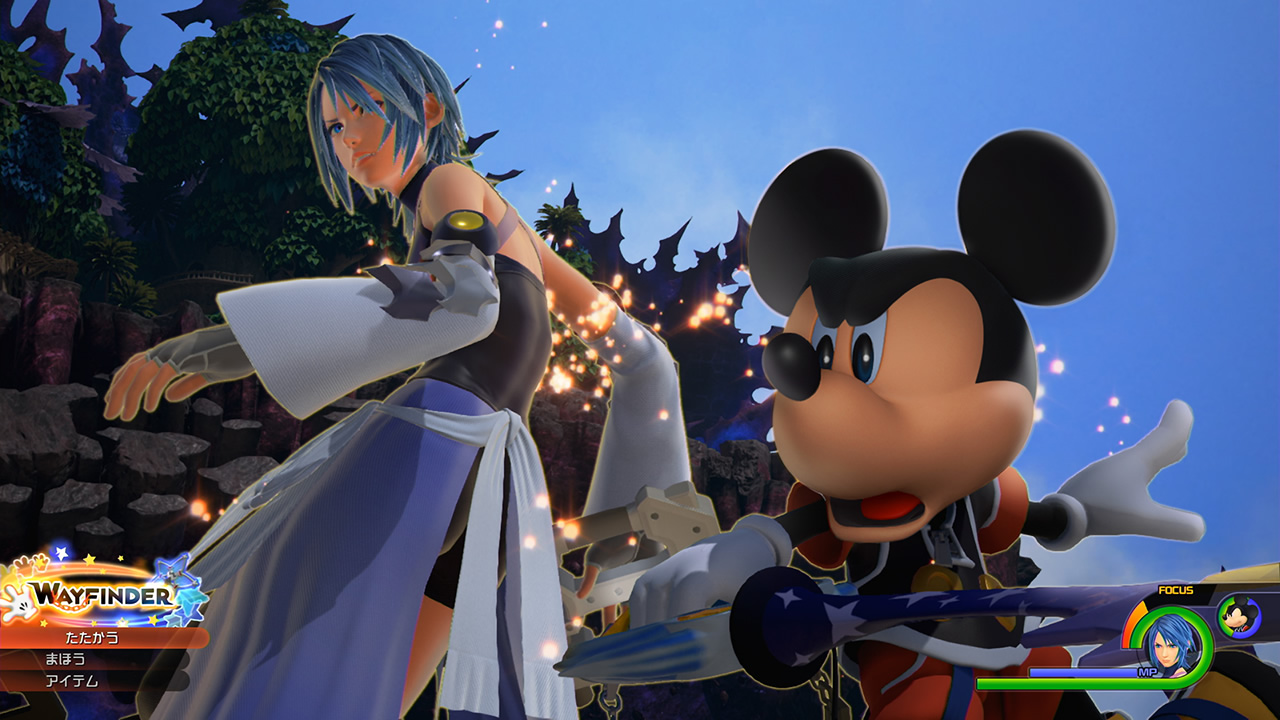 If Kingdom Hearts 3 were to have retained the Aqua prologue, fans would have accepted it. Well most fans, as I imagine there are those who skipped every game since Kingdom Hearts 2 and would be annoyed at how the characters they remembered; Mickey, Riku, Yen Sid, and Kairi, would talk about a character they never heard of and then be thrown into her shoes. But for even the casual crowd who kept up over the years, it would have been acceptable.
But would we have the same experience that we got with 0.2?
If 0.2 remained as the prologue to Kingdom Hearts 3, it would have acted as the tutorial to teach us most, if not all, of the upcoming elements at our disposal. It is hard to imagine summons and attraction flow being used by Aqua but it's not out of the question for her to have been able to use those abilities so we could learn how they all work.
We would not have gotten objectives or a secret boss, as there wouldn't be any way to return to this tutorial area after the prologue's conclusion. Just like those chests when you're searching for the seven wonders of Twilight Town, the chests in 0.2 that you've missed would have been lost to oblivion. You then have to ask, would those items have transferred to Sora anyway, even if to start out your journey with a few potions in your pocket?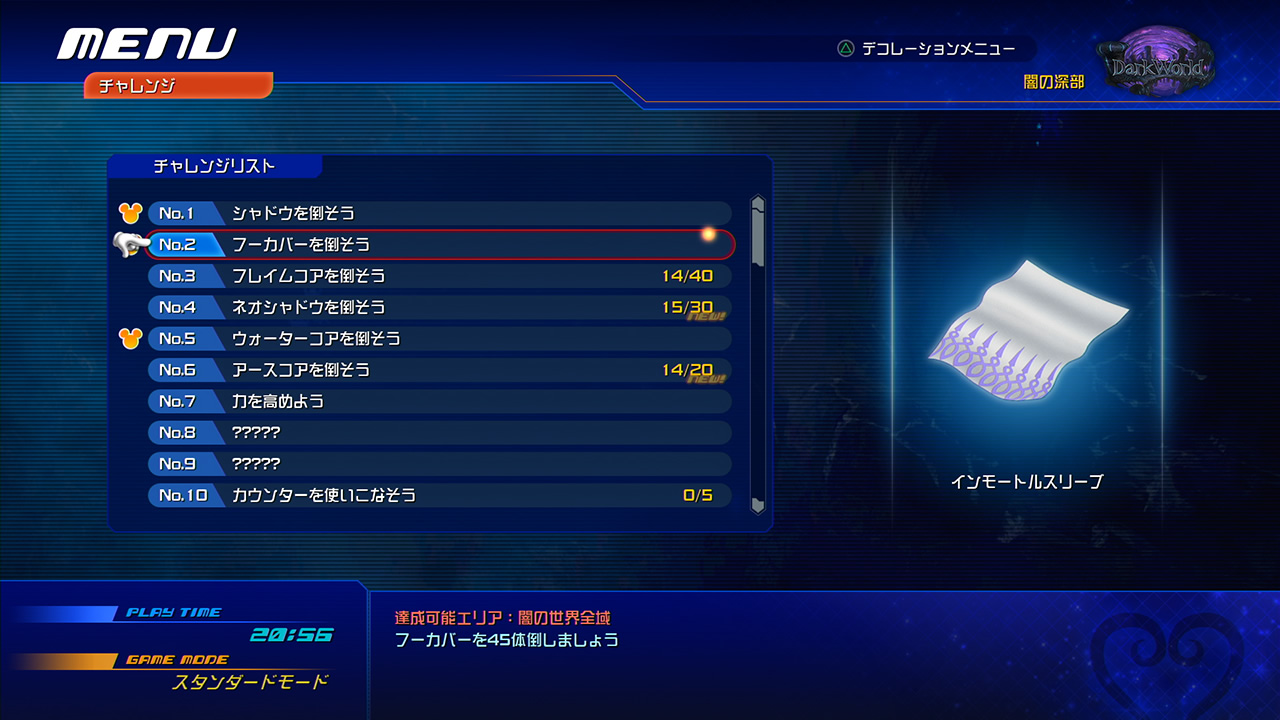 If 0.2 had a bit more time in the oven and launched in 2018 with Kingdom Hearts 3, then it might have been optimised so the quality of the game would be consistent and acceptable. I'm not that knowledgeable about the technical aspects of 0.2 but I have seen a few worries and complaints online. Framerate and resolution have both been called into question with 0.2 so maybe a year+ wait for it as a proper prologue would have improved on those areas. We have yet to see what Kingdom Hearts 3's technical aspects will be, but whatever they are we could expect that 0.2 would have been at that level.
A bit more time in the oven would have also allowed some parts of the game in that were missing in it's January 2017 release. Nomura said he struggled to write dialogue for Aqua as for most of the journey she only had herself to talk to. It is baffling, then, that there is no journal in 0.2, for Aqua to have collected her thoughts, her worries, her hopes, and her travels. There is no treasure chest guide, there is no heartless count, there aren't even any character bios. It's hard to say if a journal would have been included if 0.2 was left in Kingdom Hearts 3, but even Roxas got a bare-bones diary during his seven days. Why shouldn't Aqua?
Cutting 0.2 out of Kingdom Hearts 3 is also a dirty move for those who have shifted this generation to Xbox. 0.2 follows on from the very ending moments of Dream Drop Distance to the very beginning of Kingdom Hearts 3. It is harder for them to step into the series when their console of choice was skipped over for 0.2 and the other HD collections. For those relying on memory, or those who might have been excited to start the series fresh on Xbox, it is tougher for them to jump into Kingdom Hearts 3.
We know, from playing 0.2 on Playstation, about three major plot threads - Riku's rescue of Aqua, Kairi's training with Lea, and Sora's search for his strength. We know how Kingdom Hearts 3 will feel, and we are more in tune with how the game will play. We can jump into the game and blitz through most of the tutorials that they had to create for Kingdom Hearts 3 itself. We understand character motivations, where they are going and why. Those on Xbox unfortunately do not.
If 0.2 was left inside of Kingdom Hearts 3 this wouldn't be an issue. When Kingdom Hearts 3 was announced, no one really knew that the Playstation 4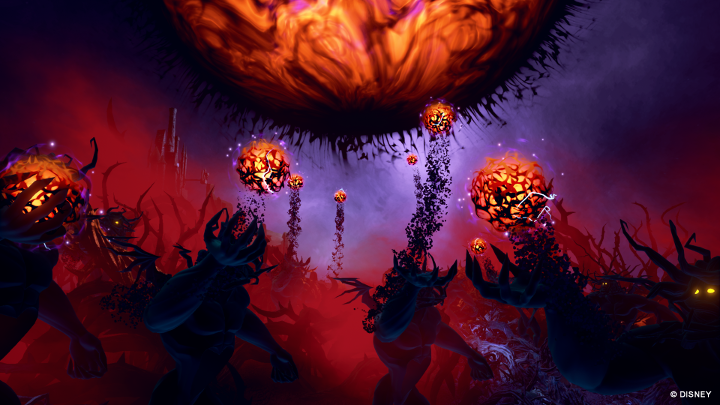 would take off like it did. Those who chose Xbox One, for whatever reason whether it be the franchises they prefer or how expensive getting a second console is, are missing out on a vital piece of Kingdom Hearts 3 that was originally meant to be given to them.
If 0.2 was left as the prologue to Kingdom Hearts 3, then we for sure would have experienced a more streamlined adventure with Aqua. We wouldn't have objectives or the Zodiac treasures for the secret boss (all accounted for replayability), and instead we would have had a story that funnelled us through the warped Disney Princess worlds so we could get that piece of story out of the way. Thanks to it being cut, we got an expanded piece of gameplay straight from Kingdom Hearts 3 early, but at the cost of Xbox players losing a part of the story and a piece of Kingdom Hearts history that could have used the last year to be optimised a bit further.
What are your thoughts on this topic? Do you believe 0.2 would have been different if it were left as Kingdom Hearts 3's prologue? Are there any differences that you would have expected with it being cut into its own standalone adventure?